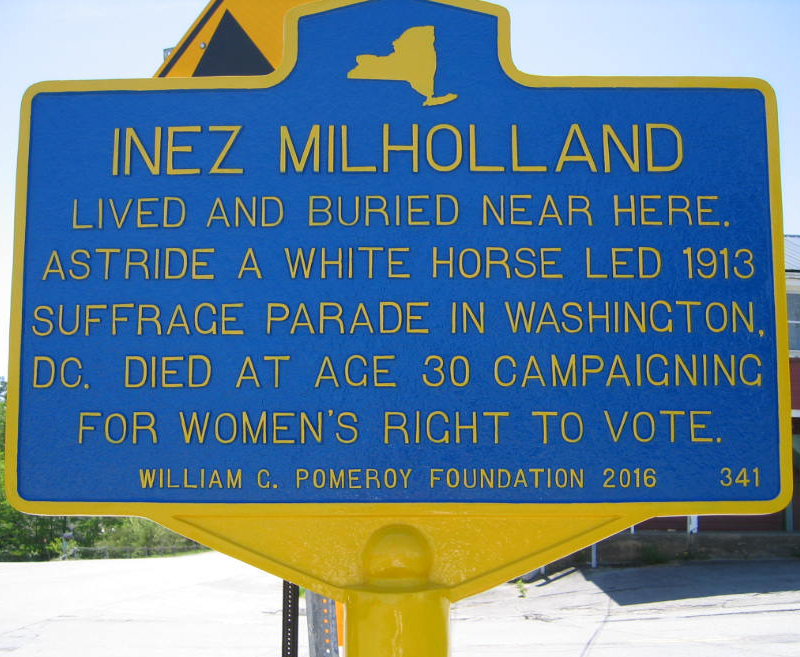 Six weeks ago the Adirondack History Museum opened its women's suffrage exhibit.  On July 7, 2016, US Senator Kirstin Gillibrand visited the exhibit that will be open until mid October 2017 and continue during 2018 with new material.
The exhibit was made possible with funding from Humanities New York, and assistance from the New York Museum, New York State Archives in Albany, the Franklin County and Town of Chester historical societies, the Belmont-Paul Women's Equality National Monument, and the resources of Library of Congress in Washington DC. The Adirondack History Museum is located in Elizabethtown, New York. Call 518-873-6466 for more information.
The street marker for Inez Milholland is one of several hundred throughout New York State donated and funded by the Pomeroy Foundation to locate significant historical locations.
Photo below: Women voting in Woodstock, NY in 1918. An exhibit of Woodstock women in history is underway at the Historical Society of Woodstock through the fall of 2017. This is one of many events and celebrations during 2017, the NYS suffrage centennial.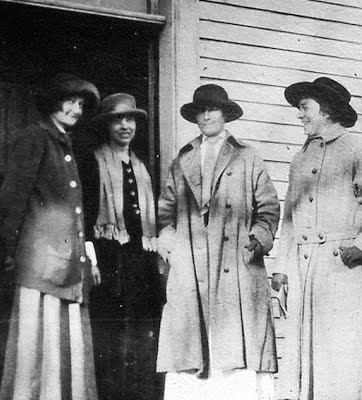 Publishing since 2009.
Sign up to receive blog updates by email.
Be part of the Suffrage Wagon community by way of email, Twitter, and Facebook.
Check out our Vimeo video channel.
Quarterly newsletter form. Follow Suffrage Centennials for upcoming events and celebrations. Wagon graphic by Ray Lund.