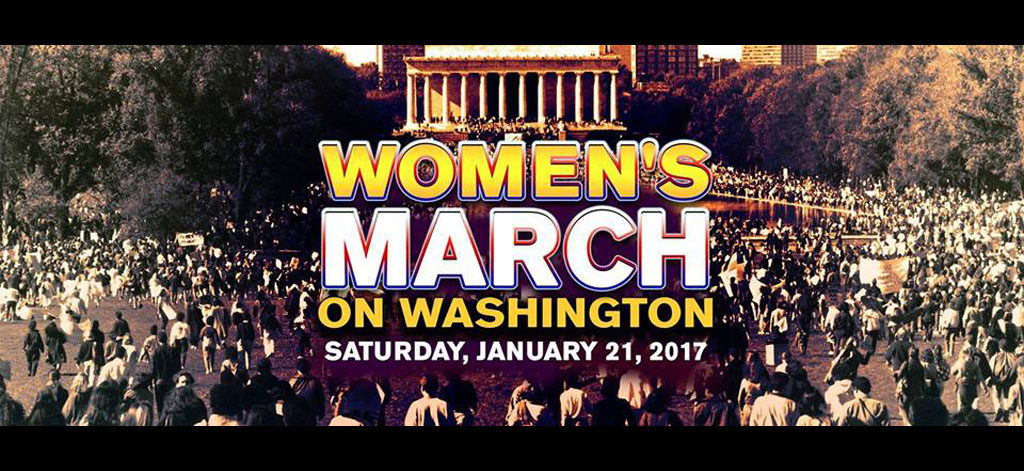 We're off to the 2017 women's march in body & spirit! on Vimeo.
The 2017 women's march in Washington, DC, across the United States and around the world is not only historic, but we couldn't have imagined it like this. Back in 2009 when we stated blogging, people's eyes glazed over when we mentioned the suffrage movement. They knew very little about it. Today, the long and difficult struggle is mainstream. Women wear white in honor of those voting rights activists on whose shoulders they stand. The 2017 march, the largest to date, is acknowledging the past, present, and future. It's inclusive. It's extraordinary. It's marvelous. It's amazing. Back when the idea of suffrage centennial observances and celebrations seemed remote and unlikely, a base was being laid to pull everything and everyone together. We're at a tipping point. There is no going back. There's no pulling the covers over our heads at night. Planes, buses, taxis, hikers, bikers and people of all ages and backgrounds are on their way. Get the news. Make the news. Carry the present spirit into the future. Great work, folks!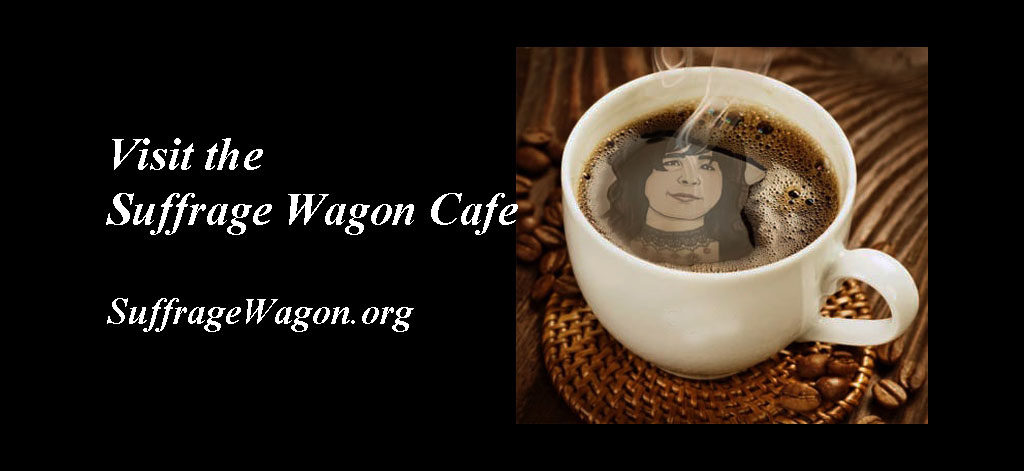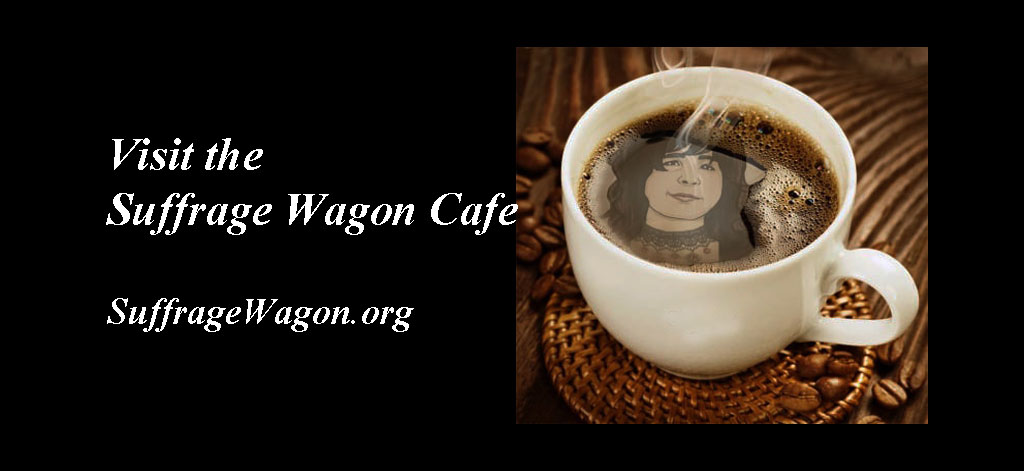 Marguerite Kearns is your host at the Suffrage Wagon Cafe.
Visit our Vimeo channel for videos and special announcements. 
Follow  SuffrageCentennials.com for news and views about upcoming suffrage centennials. 
You can follow the Suffrage Wagon on Twitter  and Facebook.