News and stories of the suffrage movement. Find out about the 'Night of Terror.' Plus music video, podcasts, feature articles, recipes, and much more.
About Suffrage Wagon News Channel
Encourage the State of New York to put the "Spirit of 1776″ suffrage wagon used by Edna Buckman Kearns, a NYS suffrage activist, on permanent exhibit. Find out more about the wagon.  Here's how you can help! 
Follow the Suffrage Wagon by email, Twitter and Facebook. Check out Vimeo and YouTube channels. Quarterly newsletter.

"Spirit of 1776″ is a music video (above) honoring the historic suffrage campaign wagon that inspired this web site. More information. The music video "Spirit of 1776″ provides an excellent example of "patriotic protest," an important theme of the suffrage movement nationally from 1848 to 1917. Find out more.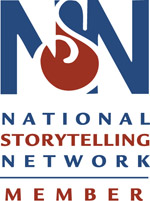 Read More
Recent Blog Posts
October 26, 2014 |
The Secret History of Wonder Woman by Jill Lepore is out. I haven't had a chance to order the book yet. The...
Read More