Sing along with the 'Spirit of 1776' music video for August 26th, Women's Equality Day!
About Suffrage Wagon News Channel
Encourage the State of New York to put the "Spirit of 1776″ suffrage wagon used by Edna Buckman Kearns, a NYS suffrage activist, on permanent exhibit.  Here's how you can help!  "Spirit of 1776″ is a music video (above), AKA "suffragette anthem" honoring the historic Votes for Women campaign wagon that inspired this web site. It's a great way to spread the word to friends and fellow travelers! Watch the video and leave comments on the YouTube page for Eighty Bug and her vocals, music and lyrics; video directors Edwin Carungay and Lesha Maria Rodriguez; art director Jon Lagda; the Suffragist Sisters: Savanna Creech, Ashli Lee Christoval, Laura Guaico, Lisa Lui, Eighty Bug; Max McVetty and the Integral JRAT; and the Heritage Museum of Orange County, Santa Ana, California.
Sing and play along with these words and chords.
Serena Kearns: Suffrage Poster Child: Video  Tweets by @VotesforWomen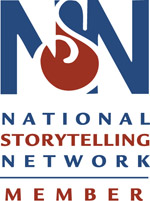 Read More
Recent Blog Posts
August 17, 2014 |
Have you ever heard the Joint Resolution of Congress that in 1971 designated August 26th as Women's Equality...
Read More