Sing along with the 'Spirit of 1776' music video! Join the conversation at the Suffrage Wagon News Channel blog!
About Suffrage Wagon News Channel
Encourage the State of New York to put the "Spirit of 1776″ suffrage wagon used by Edna Buckman Kearns, a NYS suffrage activist, on permanent exhibit. Find out more about the wagon.  Here's how you can help! 
"Spirit of 1776″ is a music video (above) honoring the historic suffrage campaign wagon that inspired this web site. More information.
The music video "Spirit of 1776″ provides an excellent example of "patriotic protest," an important theme of the suffrage movement nationally from 1848 to 1917. Find out more. Bravo for the work of Eighty Bug with her vocals, music and lyrics; video directors Edwin Carungay and Lesha Maria Rodriguez; art director Jon Lagda; the Suffragist Sisters;and the Heritage Museum of Orange County, Santa Ana, California. Sing and play along with these words and chords.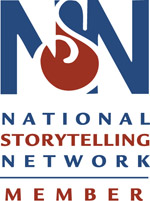 Read More
Recent Blog Posts
September 28, 2014 |
Audio Podcast #4 of "Playing Politics with the President" takes us behind the scenes to the nitty...
Read More