100 years ago women & men experimented with equal partnership. Find out more during Season 1 of 'Spirit of 1776' suffrage storytelling. Inspired by a real life story.
About Suffrage Wagon News Channel
Publishing since 2009. Be part of the Suffrage Wagon community by way of email, Twitter, and Facebook. Check out our Vimeo video channel. Quarterly newsletter form to fill out for updates. Follow Suffrage Centennials for upcoming events and celebrations. Are you registered to vote? Register today. Wagon graphic by Ray Lund.
"Spirit of 1776" Suffrage Storytelling:  A new series about Edna and Wilmer, as told by Bess, Edna's best friend.
The Summer 2015 issue of the quarterly newsletter is on the stands.
"Spirit of 1776" is a nationally award-winning music video that honors Suffrage Wagon News Channel's campaign to restore the women's suffrage movement to its rightful place in American history. We're persistent in our goal of inspiring, motivating, educating, and entertaining audiences about how we stand on strong shoulders. 
Welcome to "Spirit of 1776" suffrage storytelling with Marguerite Kearns on Vimeo.
Catch up on all the "Spirit of 1776" story episodes now. The suffrage activists were "there" for us. Let's be "there" for them by voting and becoming leaders in the world today. More information. Find out even more.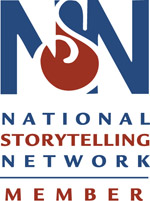 Read More
Recent Blog Posts
October 12, 2015 |
Our first year at Suffrage Wagon Cooking School is coming to an end. This is the last day for visiting the...
Read More