News Notes for Women's Suffrage Centennial events & celebrations! on Vimeo.
Thinking about a special event for your friends, organization or club? Go straight to the source: Susan B. Anthony's arrest in 1872 and her trial for voting. The trial is a hit with audiences if you're looking for an event honoring Susan. The internet is a great resource for finding quotes from Susan, as well as her speeches, and for reading out loud.  Here's Susan B.'s petition to Congress in January of 1874. And resources from Susan's trial record. With the upcoming 2020 anniversary of women voting in the United States for a hundred years, start thinking about events that will educate about our rich tradition. Think about it!
And take a few minutes to take this quiz about Susan B. Anthony.
Photo below: Women voting in Woodstock, NY in 1918. An exhibit of Woodstock women in history is underway at the Historical Society of Woodstock. This is one of many events and celebrations during 2017, the NYS suffrage centennial.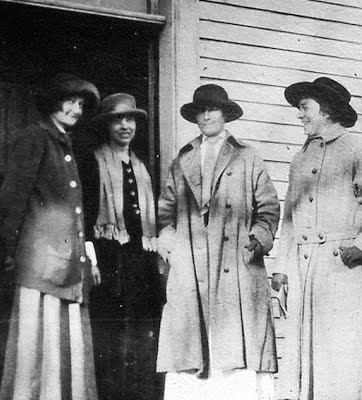 Publishing since 2009.
Sign up to receive blog updates by email.
Be part of the Suffrage Wagon community by way of email, Twitter, and Facebook.
Check out our Vimeo video channel.
Quarterly newsletter form. Follow Suffrage Centennials for upcoming events and celebrations. Wagon graphic by Ray Lund.