What's happening at Suffrage Wagon Cooking School! on Vimeo.
Here at Suffrage Wagon Cooking School we've been dusting off vintage suffrage movement cookbooks. Several are available free online. Many of the recipes call for a cup of this or a handful of that to make classic favorites like fruitcake, gingerbread, puddings, soups, main dishes and vegetables.
Vermont pumpkin pie was featured in Mrs. Hattie Burr's suffrage cookbook. Mrs. Burr said to peel and cut your pumpkin into small pieces and put in a kettle with a very little water. Cook from six to eight hours, stirring frequently to prevent burning. When done it should be quite dry and of a rich brown color. Rub through a colander. One quart of pumpkin, three pints of rich milk, four eggs, two and a half cupfuls of sugar, one tablespoon ginger. Bake in slow oven until nicely browned.
There are various recipes for pumpkin pie in vintage suffrage cookbooks published before and after the turn of the 20th century, But. if you're really busy, buy canned pumpkin with a recipe on the label, follow the directions, and call it American pumpkin pie served in the spirit of the grandmothers, great grandmothers, ancestors, and other family members.

When preparing dishes at Suffrage Wagon Cooking School, we're honoring the dedication of those in the past who combined cooking with activism. Edna Kearns taught canning lessons and spoke to groups about the importance of women winning the right to vote. So, when you're in the kitchen, remember the strong shoulders on which we stand.
And don't forget to browse Mrs. Hattie Burr's 1886 suffrage cookbook.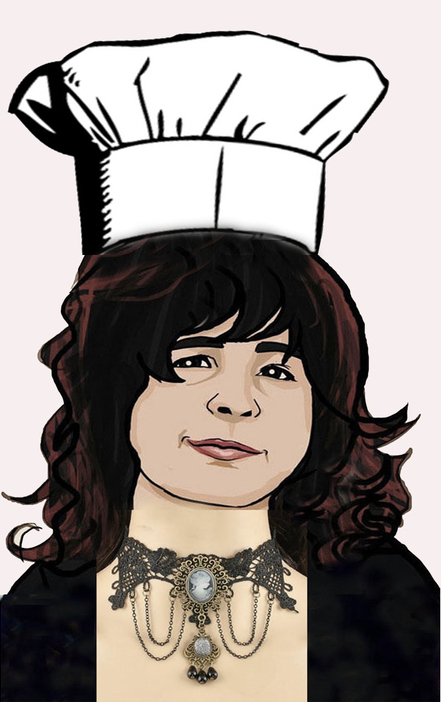 Marguerite Kearns is host at the Suffrage Wagon Cafe where she recommends dishes prepared at Suffrage Wagon Cooking School.
Visit our Vimeo channel for videos and special announcements.
Follow  SuffrageCentennials.com for news and views about upcoming suffrage centennials. 
"Choose it and Use it" is a video reminding us of how the past is linked to what we do today and its impact on the future.