Roast Corn: A special recipe from Suffrage Wagon Cooking School on Vimeo.
Fresh corn is in from the fields and this demonstration from Suffrage Wagon Cooking School fits the ticket. This summer is the first birthday for Suffrage Wagon Cooking School. Have fun with us!
The following states celebrated their centennials of women winning the vote prior to 1920: Wyoming (1890), Colorado (1893), Utah (1896), Idaho (1896), Washington (1910), California (1911), Arizona (1912), Kansas and Oregon (1912). Montana and Nevada observed one hundred years of women voting in 2014 with special events, projects and activities. New York's centennial celebration is scheduled for 2017, with Michigan, Oklahoma and South Dakota to follow. And oh, yes. There's the upcoming national suffrage centennial in 2020.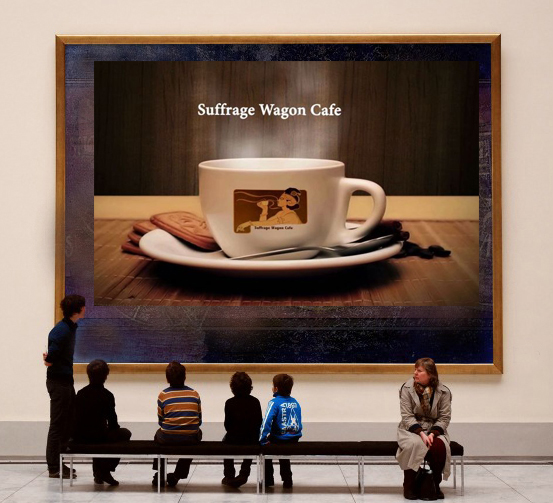 Meet your friends at the Suffrage Wagon Cafe. Follow Suffrage Wagon News Channel on Facebook and Twitter. Quarterly newsletters just by signing up. Suffrage Wagon News Channel has a video platform on Vimeo. 
Follow SuffrageCentennials.com for news and views about upcoming suffrage centennials. "Choose it and Use it" is a video reminding us of how the past is linked to what we do today and its impact on the future.