Suffrage Wagon Cooking School

Welcome to Suffrage Wagon Cooking School. We have recipes here for traditional English scones and hot tea. Ready to adapt for your next gathering of family, friends, or your organization. Bake your own scones and have a tea party! We'll be making fortune cookies for the Chinese New Year. Join us! Only at Suffrage Wagon News Channel.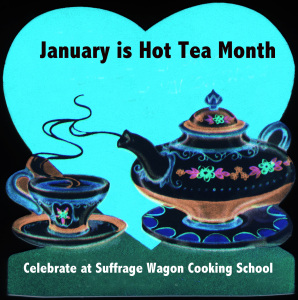 The roast corn recipe is popular in the summer and fall when corn can be purchased, unhusked, straight from the field. These secrets of roasting are well worth checking out.
Resources: Suffragists challenge "antis" in bread baking contest.