WE'RE MOVING FORWARD WITH MEMOIR AND STORYTELLING AT SUFFRAGE WAGON:
We're starting a new chapter of memoir and storytelling!  on Vimeo.
Finally it's time to move some of this suffrage wagon storytelling to the pages of a memoir about what it has been like being the descendant of Quaker suffrage activist Edna Kearns. I heard stories from my grandfather, back when I was the age of ten, and then picked up the story later to finish writing what I heard and how I filled in the blanks. I'm moving now into the final revisions.
Who's out there who might be interested in a story like this? Here are some ideas. What are your thoughts? Get in touch by reaching out by way of SuffrageWagon at gmail.com
If you're interested—how about spreading the word to…
1. those interested in women's stories, voting rights, and a wide range of issues impacting Americans since the 2016 presidential election;
2. descendants of the first wave of women's rights activists in the US, as well as students, voters, activists, feminists, historians, Quakers, genealogists, and fans of storytelling, memoir and family memoir;
3. those curious about how previous generations of men were allies of the women's movement, and how they experimented with and actualized equality in their own relationships;
4. teachers who will find the book useful in history instruction on the high school and college level, as well as classes in literature, social studies, personal story, and related categories; AND
5. everyone interested in the Hudson Valley of New York, the town of Woodstock, and the 1969 Woodstock Festival.
Stay current with our regular posts at Suffrage Wagon News Channel.
IN OTHER SUFFRAGE-RELATED NEWS: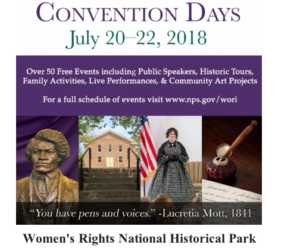 Our sister suffrage-friendly web platforms include:
SuffrageCentennials. com       LetsRockTheCradle.com  InezMilholland.wordpress.com