Suffrage Wagon Cooking School clears the decks to make great cup of coffee on Vimeo.
SUFFRAGE NEWS WRAP-UP: The Suffolk County Historical Society has an ongoing exhibit featuring Long Island suffrage activists, including Edna Kearns, Elisabeth Freeman, Rosalie Jones, and others. A national task force is planning the 2020 suffrage centennial when American women will have been voting for 100 years. The effort to honor Inez Milholland, U.S. suffrage martyr, continues with the installation of a road historical marker in the town of Lewis, NY not far from Milholland's grave, as well as an exhibit at the Adirondack Museum.  The State of New York is continuing to roll out the red carpet for its 2017 state suffrage centennial. The State of New York has released some terrific videos urging visitors to enjoy the 2017 centennial activities. See for yourself what we call "the cradle of the women's rights movement in the United States."
Chef Ted Cutting is back at Suffrage Wagon Cooking School with one of our favorite demonstrations—how to make a great cup of coffee in an upcoming post. He's promises to deliver and remind you of all the recipes available in our cooking school archive.
GET ON THE BANDWAGON:  2017 is the centennial of women voting for 100 years in New York State. There's a lot going on. This is a perfect year to visit New York and see the "Spirit of 1776" suffrage wagon on exhibit in Albany at the New York State Museum. There's a fabulous women's history and suffrage movement exhibit opening at the state museum on November 4, 2017 where the wagon will be featured. Until then, you can view the wagon in the lobby of the state museum in what's known as a "teaser" to promote the November suffrage exhibition.
Albany, New York is destination to see "Spirit of 1776" suffrage wagon during 2017! on Vimeo.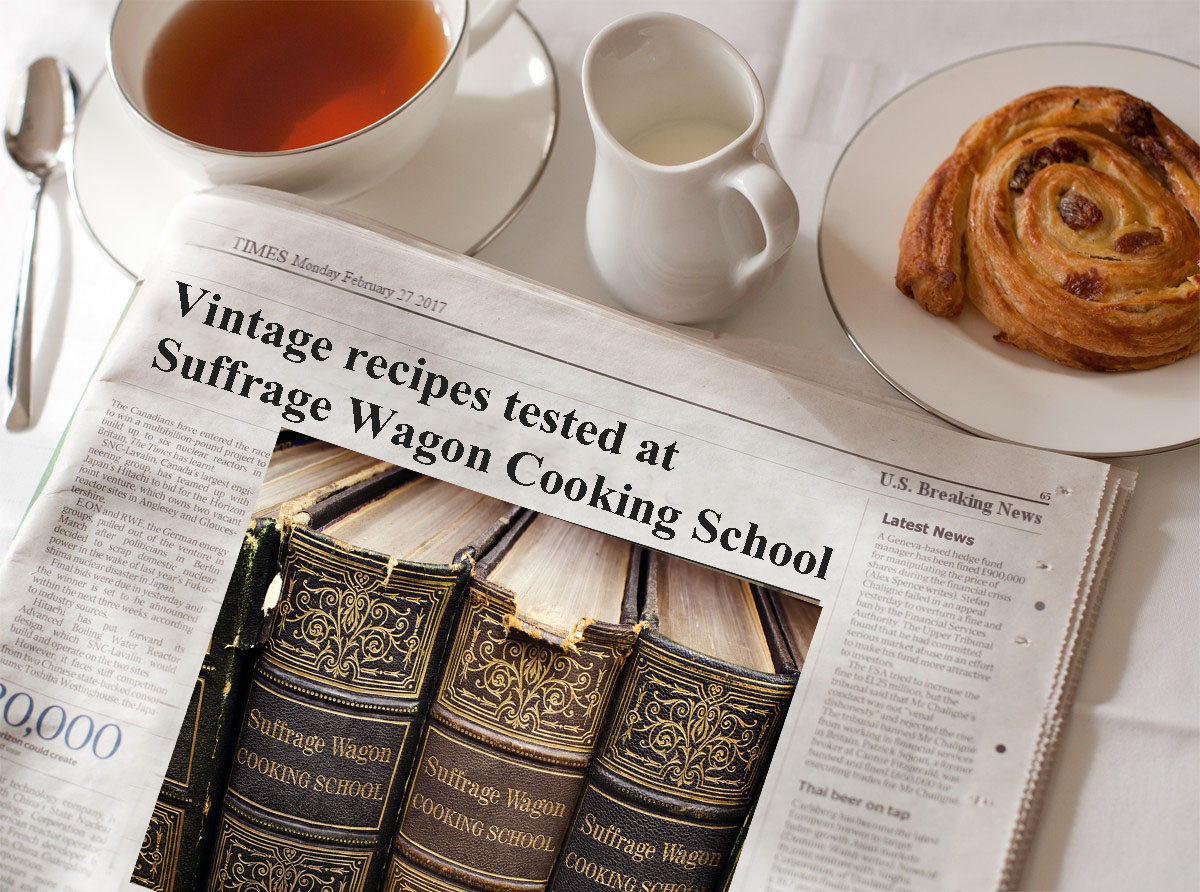 "Choose it and Use it" is a video reminding us of how the past is linked to what we do today and its impact on the future.
Celebrate women's freedom to vote at Suffrage Wagon News Channel. We have been publishing since 2009.
SuffrageCentennials.com is a sister site highlighting suffrage centennials, events and celebrations.
"Through the Eye of Marguerite Kearns" is a point of view column on Suffrage Wagon News Channel.
Videos highlighting the postings of Suffrage Wagon News Channel.