Author Kenneth Florey has a long history with Suffrage Wagon News Channel. He has contributed columns and special images that have been important in the building of an understanding of the grassroots use of horse-drawn wagons and automobiles in organizing for votes for women. We've enjoyed reading his books from McFarland Press about suffrage movement memorabilia. He has been generous with us. Now he is asking for our help.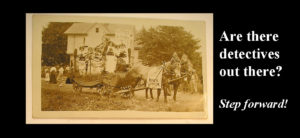 FROM KENNETH FLOREY:
I am looking for some help in identifying the image on this postcard. Where and when was it taken, what was the context? The driver of this suffrage pageant wagon appears to be a black woman (or man). The people behind the wagon are definitely African American. The suffragists in the wagon are white. Was the event pictured a rally intended for African Americans? Did a pageant wagon make a stop in an African American community? Even though the women in the wagon were white, were African-American women involved in organizing a related event?
This postcard is what is known as a "Real Photo," a type of card that was developed directly from a negative onto photo paper with a pre-printed postcard backing. It is distinguished from the more common "Printed Card" that was produced from images that were wither screened or etched onto plates and then run off on a printing press.
Real Photo cards were often produced by amateurs involved in an event or by local or itinerant photographers and not by large commercial firms.. Most were made in small quantities, often in a run fewer than ten.
There has been scholarly interest of late in suffrage and its relation to the black community, and this card appears to picture a rare instance where suffragists made a direct appeal to African Americans. The question again is where and when? CONTACT ME AT—kennethflorey@gmail.com
IN OTHER NEWS: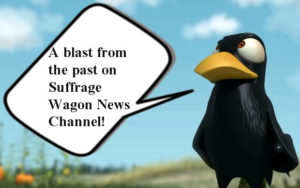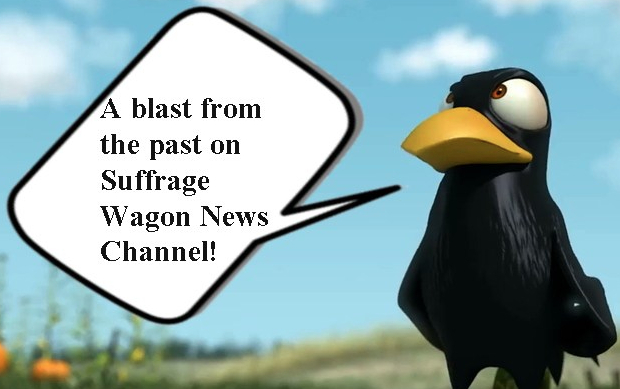 An article from The Sun on August 5, 1913 had two adjacent articles about suffrage…
including how the niece of suffrage leader Dr. Anna Howard Shaw had decided to join the anti-suffrage forces, and the "Spirit of 1776" suffrage campaign wagon had just come out of the repair shop after it collapsed the week before in Oyster Bay, NY.
This is the same wagon that will be on display in 2020 at the New York State Museum in Albany, NY, the same wagon I grew up with, secure in the knowledge that it was in my grandfather's garage. Summers, my mother packed up us kids and we went to my grandfather Wilmer Kearns' place to sit in the wagon in the driveway where my mother took our photos.
Follow Suffrage Wagon News Channel. We have been publishing since 2009.