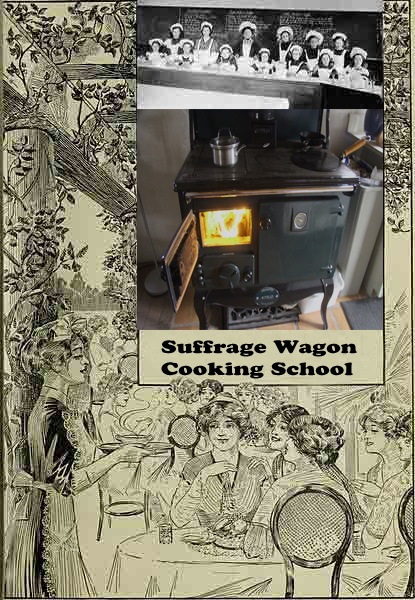 Visit your local farmers' market for fresh fruits and produce! on Vimeo.
Recipes from Suffrage Wagon Cooking School bring back memories of how suffrage activists combined grassroots work with putting great dishes on the table for family and friends! It took 72 years for American women to win the right to vote, no small accomplishment. In the week leading up to August 26th, we are remembering this extraordinary accomplishment of our grandmothers, great grandmothers, and other family members. This includes my grandfather too. It was an extraordinary time in our past and it's important to remember.
This coming week there will be many events around the country of people who are looking toward the future when someday August 26th will be a national holiday. And while we're at it… the summer is winding down at farmers' markets. Your friends at Suffrage Wagon Cooking School are out there with grocery sacks buying summer produce. Join us!