Dates to mark during the year for women and holidays! on Vimeo.


Centennial observances aren't going away just because of a single election—especially when the nation is split down the middle
Our grandmothers and great grandmothers signed up for the long haul. Today we are observing and celebrating their persistence and determination. The goal of equal rights is being measured in 100-year increments. That's why we observe suffrage centennials. Join us!
Edna Kearns and Serena Kearns appealed to U.S. President Woodrow Wilson when they picketed the White House in 1917. And they would understand those of us today who are appealing to President Obama to award our national suffrage martyr, Inez Milholland, with a presidential citizens medal before he leaves office.
November is when we remember the "Night of Terror" when suffrage activists were intimidated and roughed up in their jail cells for the crime of standing up for themselves and freedom.
We call November 14, 1917 the Night of Terror because of what the suffrage picketers  experienced at the Occoquan Workhouse in Virginia. A total of 33 women who called themselves the Silent Sentinels set up a daily picket line the White House after being arrested for causing traffic disturbances. Their request was simple and direct—voting rights for women. The prisoners were brutally tortured and beaten. These women were primarily members of the National Woman's Party (NWP), an organization led by Alice Paul and Lucy Burns struggling for the right to vote.
The White House 1917 picketing began not long after suffrage activist InezMilholland's death; she died on November 25, 1916. To find out more about Inez, visit her centennial web site at InezMilhollandCentennial.com
The Turning Point Suffragist Memorial has been working on a suffrage history memorial with the goal of the memorial's launch in 2020, the centennial of American women voting in the United States. Women like Inez Milholland, and many thousands of others whose names we may never know, volunteered for the cause.
November is when we remember the death of Inez Milholland in 1916, 100 years ago. Sign the digital petition asking President Obama to award Inez Milholland with a presidential medal. More information on the Inez Milholland centennial web site.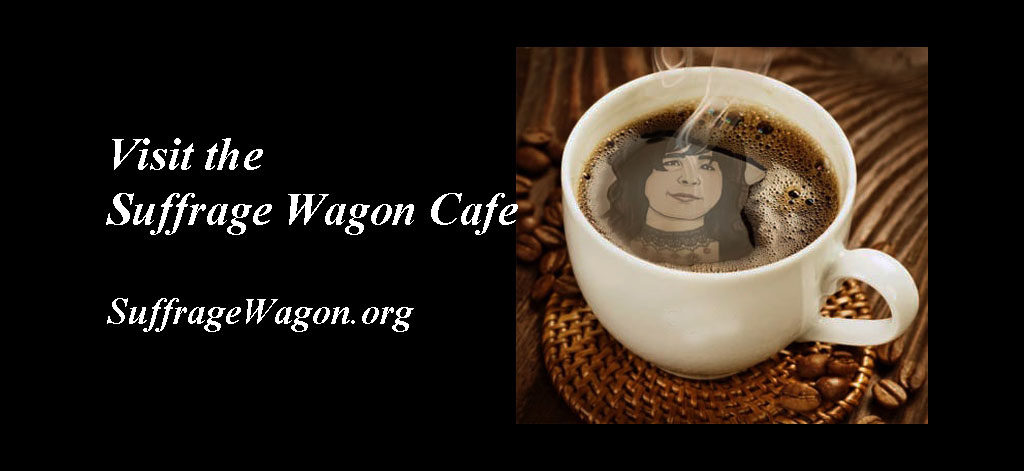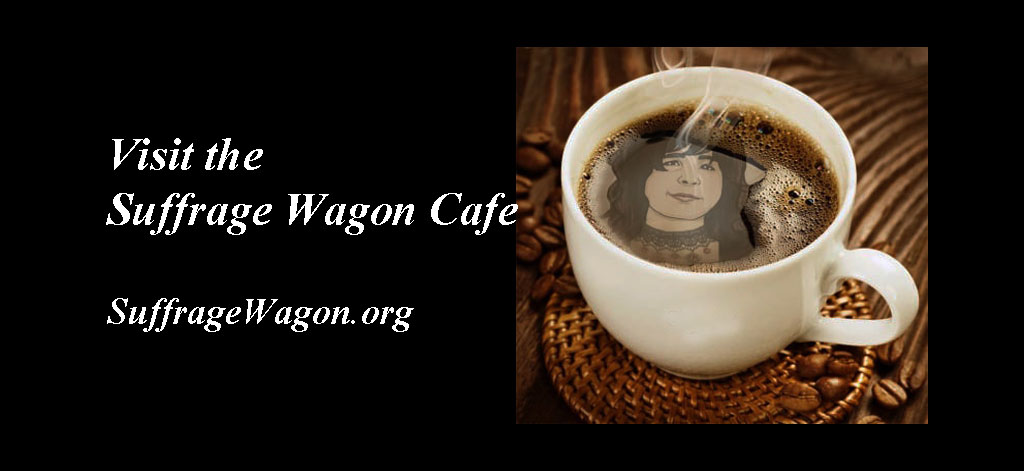 Marguerite Kearns is host at the Suffrage Wagon Cafe. November 2016 cafe program coming SOON.  Follow on Twitter and Facebook.
Visit our Vimeo channel for videos and special announcements.
Check with  SuffrageCentennials.com for news and views about upcoming suffrage centennials.