The online journal and database, "Women and Social Movements in the United States" is engaged in several crowdsourcing projects to create a new online biographical dictionary of the woman suffrage movement in the U.S.  Over the past few months volunteers have written brief biographies of Black women suffragists and militant suffragists who supported the National Woman's Party. Now work is starting on biographical sketches of suffrage supporters of the National American Woman Suffrage Association between 1890 and 1920. The goal is to prepare this Online Biographical Dictionary in time for 2020, the 100th anniversary of the passage of the Nineteenth Amendment in 1920 that extended woman's suffrage to states that had not already enacted woman suffrage.
In anticipation of the 100th anniversary volunteers are being recruited to participate in this crowdsourcing project. The goal is for one volunteer from each state and the District of Columbia to serve as "state coordinators who will help to develop a list of activists to be included in the project and then recruit faculty, students, and interested history buffs to research and write the biographical sketches. State coordinators will review and copyedit the biographical sketches and share them with Tom Dublin, co-editor of the Women and Social Movements website and director of the Online Biographical Dictionary project. The sketches will be published on the website. Anyone interested in serving as a state coordinator or in writing biographical sketches for the NAWSA project, send an email to tdublin@binghamton.edu.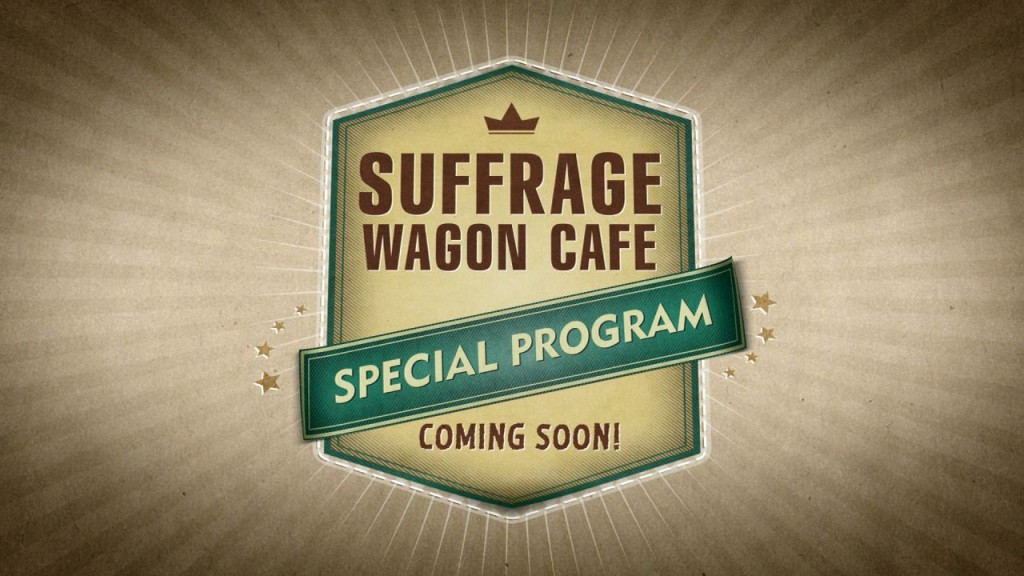 Follow Suffrage Wagon News Channel on Facebook and Twitter. Quarterly newsletters just by signing up. Suffrage Wagon News Channel has video platforms on Vimeo and YouTube.
Comment on the Suffrage Wagon blog. Follow SuffrageCentennials.com for news and views about upcoming women's suffrage centennial events and celebrations. 
"Choose it and Use it" is a video reminding us of how the past is linked to what we do today and its impact on the future. Celebrate women's freedom to vote.