Farmers' markets have great fresh fruits & vegetables. Buy locally! on Vimeo.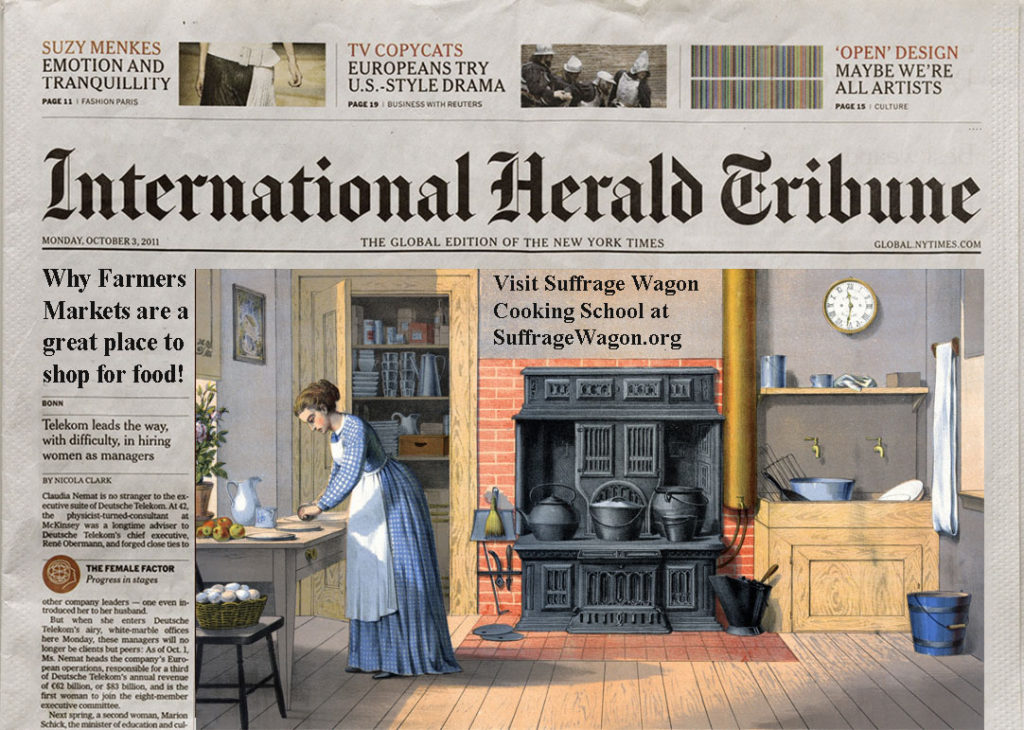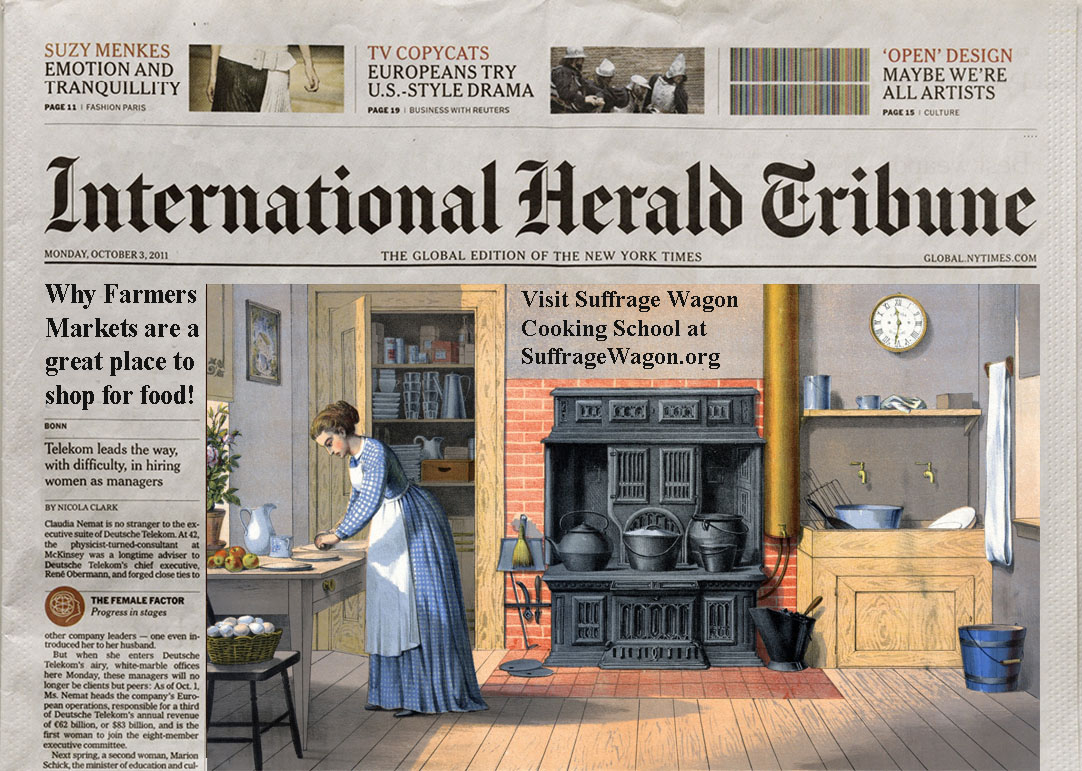 It's the time of the year for fresh fruits and vegetables. Don't wait to line up at the supermarket to buy items that have traveled considerable distances when a visit to your local farmers' market may surprise and most likely delight you. During warm weather certain products are plentiful. If you shop at a farmers' market, chances are that your shopping bag will be filled with items just a few hours from being picked in the fields.
Stop by Suffrage Wagon Cooking School for the recipe about roast corn that is a favorite of our's.
And a visit to SuffrageCentennials.com has highlights of events coming soon.
Votes for Women, an exhibition catalog for the November 2017 exhibit at the New York State Museum in Albany, NY is available for advance ordering on Amazon. The exhibition paperback celebrates the pivotal role the state played in the struggle for equal rights. The exhibition of the same name, on display at the New York State Museum opening November 4 2017, features artifacts from the New York State Museum, Library, and Archives, as well as historical institutions and private collections across the state.The "Spirit of 1776" suffrage campaign wagon used by Long Island and NYC suffrage activist Edna Kearns will be part of the November exhibit that runs through May 2018.
Check out this web site for resources, including primary documents, about the women's suffrage movement.
Publishing since 2009.
Sign up to receive blog updates by email.
Be part of the Suffrage Wagon community by way of email, Twitter, and Facebook.
Check out our Vimeo video channel.
Quarterly newsletter form. Follow Suffrage Centennials for upcoming events and celebrations. Wagon graphic by Ray Lund.