Here are some highlights of 2020:

The cover story in Newsday, March 8, 2020. Above.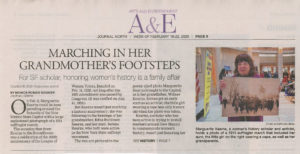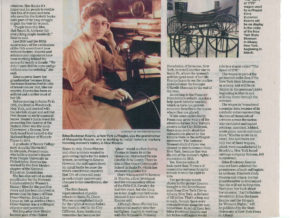 Article in Albuquerque Journal, February 2020.
Happy Holidays.
Follow Suffrage Wagon News Channel.
GREAT NEWS—"Spirit of 1776″ suffrage wagon on permanent exhibit at NYS Museum! on Vimeo.
We are thrilled to find out that the "Spirit of 1776" suffrage wagon at the New York State Museum in Albany, New York will have more of a presence in the future now that plans are underway to include the Edna Kearns wagon in the permanent exhibition! Watch for updates about when the NYS Museum renovation will be completed.
ALSO: During 2020 we heard the news that the book about Edna Buckman Kearns from SUNY Press will be published in June 2021.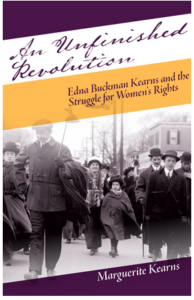 This book is a major accomplishment of 2020, although the work on the book has been underway for several years.
Link to hear the audio selection about Inez Milholland from "Jailed for Freedom," the book by Doris Stevens (1920). Inez Milholland is featured in the book from SUNY Press. Spread the word. There have been several terrific programs about Inez during 2020, including Amy Walker's short film, Into Light.