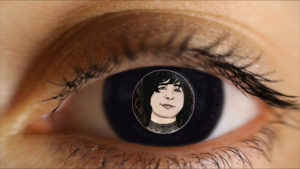 MARGUERITE'S MUSINGS:
My grandmother, Edna, grew up next door to Bess in Germantown, a part of Philadelphia. They played together, learned how to drink tea in fancy tea cups, and talk about IMPORTANT subjects.
TWO YOUNG WOMEN IN 1900 WANTED THEIR CAKE AND TO EAT IT TOO!
Both wanted to be FREE. Their styles were different, and their backgrounds too. Edna's family members were Quakers. Bess was the target of criticism from her father who, above all, wanted grandchildren. He didn't like hearing from Edna and her family that all humans were born equal under the eyes of heaven. And he hit the ceiling when he found out that his daughter Bess didn't want to get married.
Edna wanted a husband, children, and to be a woman's rights activist too. Bess didn't believe this was possible.  Edna did. The two friends argued. Over the years they remained friends. How and why?
ONE OF MANY MYSTERIES IN "AN UNFINISHED REVOLUTION"
The friendship between Edna and her best friend Bess survived over thirty years.
This is only part of the story I'm telling. That's because there were bumps and bruises along the way. Bess didn't support Edna falling in love with Wilmer Kearns. Edna didn't listen to her best friend about Wilmer. She found herself falling in love with him, slowly.
THIS MEMOIR AND STORY BY MARGUERITE KEARNS IS A RARE AND INTIMATE BEHIND-THE-SCENES STORY OF YOUNG WOMEN MORE THAN 100 YEARS AGO

Find out more from Marguerite, the ten year old who pestered her grandfather Wilmer to tell her stories about her late grandmother, Edna Buckman (1882-1934). She's rooting for Edna and Wilmer to fall in love and marry. If they don't, she wouldn't be sitting in a chair in her grandfather's kitchen, listening to his stories.
THERE IS MORE TO THE NARRATIVE. . .
More of this family drama is developed in "An Unfinished Revolution," a memoir and family story by Marguerite Kearns due for release from SUNY Press in June 2021.
FOLLOW SUFFRAGE WAGON NEWS CHANNEL
January is Hot Tea Month. The Hermitage Hotel in Nashville, TN has been taking advantage of the attention extended to the women's suffrage centennial by serving special teas to commemorate the hotel's special role in the 1920 voting rights debate. Nashville was filled to the rafters with representatives of both sides to the voting rights debate when the state legislature was in session. It was the last state needed for ratification of what became the 19th Amendment to the US Constitution.

Observe Hot Tea Month in January. And watch for an announcement about the release in 2021 of a television production based on the book by Elaine Weiss about Nashville during the voting rights debate at the state legislature. Photos of the Hermitage Hotel from the hotel web site.
Suffrage Wagon News Channel has been publishing since 2009.