Santa and the Inez Milholland citizens medal! on Vimeo.
CHRISTMAS DAY MEMORIAL SERVICE 100 YEARS AGO LINKED TO OBAMA'S LAST DAYS
Vassar graduate & NYC attorney Inez Milholland (1886-1916) nominated for citizens medal from President Obama
Christmas Day is typically set aside for families. However, on Christmas Day in 1916, 100 years ago, over one thousand women and men gathered in Washington, D C to honor a fallen young leader. They put their holiday to the side for an emotional memorial service for suffrage martyr Inez Milholland Boissevain in Statuary Hall in the U.S. Capitol. It was the first time a woman was honored there.
After refusing to cancel an intense speaking tour for the 19th Amendment in 1916, Milholland collapsed and died in Los Angeles on November 25 of exhaustion and pernicious anemia. Her shocked colleagues immediately mourned her as a martyr to the cause of justice and women. Milholland was buried near the family home in Lewis, New York. She was born in Brooklyn in 1886 and was a graduate of Vassar College and New York University School of Law. Milholland practiced law in New York City in addition to advocating for American women's voting rights.
THE STORY OF THE CITIZENS MEDAL NOMINATION
U.S. citizens have worked hard to win support for a Presidential Citizens Medal for Milholland, an effort that U.S. Representative Jackie Speier of California endorsed in November 2015. Supporters are sending holiday cards to Congresswoman Speier to affirm her nomination of Milholland and to urge her to do everything she can to advance the award before the change of administrations. The Milholland petition supporting the nomination has been submitted to the White House for consideration.
For the past year, the National Women's History Project, located in Santa Rosa, California, has sponsored the campaign to draw attention to Milholland and other suffrage activists who contributed to the enfranchisement of women. Marguerite Kearns and Robert P.J. Cooney Jr. are co-chairs of the NWHP Inez Milholland centennial campaign (InezMilhollandCentennial.com).
Molly Murphy MacGregor, executive director and co-founder of the National Women's History Project (nwhp.org), noted: "I have sent a holiday greeting thanking Rep. Speier for her valuable support and urging her to make recognizing Inez Milholland with a Presidential Citizens Medal a priority. A presidential medal affirms our rich legacy in the area of women's history."
"FORWARD INTO LIGHT" FILM ABOUT INEZ MILHOLLAND SPARKED INTEREST
Over one thousand individuals and organizations from around the nation and from other parts of the world have signed the campaign's petition in support of the award. The campaign's momentum accelerated after the April 2016 release of "Forward into Light," a 15-minute documentary by filmmaker Martha Wheelock about the life and death of Inez Milholland. The DVD is available free from InezMilholland.org.
At the Statuary Hall memorial service on Christmas Day 1916, California suffragist Maude Younger presented the eulogy for Inez and declared, "Liberty cannot die. No work for liberty can be lost. It lives on in the hearts of the people, in their hopes, their aspirations, their activities. It becomes part of the life of the nation. What Inez Milholland has given to the world lives on forever."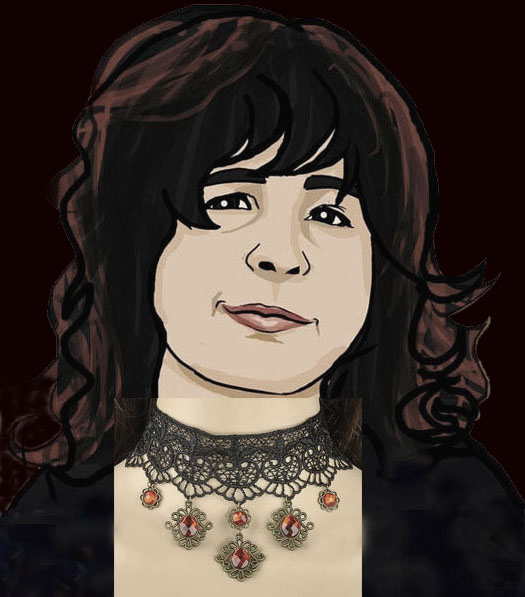 Marguerite Kearns is your host at the Suffrage Wagon Cafe.
Visit our Vimeo channel for videos and special announcements. 
Follow  SuffrageCentennials.com for news and views about upcoming suffrage centennials. 
You can follow the Suffrage Wagon on Twitter  and Facebook.