Follow the Suffrage Wagon through snow and sleet and rain. . . on Vimeo.
VOTES FOR WOMEN NEWS: The legacy of the women's suffrage movement is being unearthed in Rhode Island where student researchers have been contributed to a national database of votes for women activists, the Online Biographical Dictionary of the Woman Suffrage Movement in the United States. This is in preparation for the 2020 U.S. centennial when American women will have been voting for 100 years.
Canada is forging ahead with its announcement that a woman, Viola Desmond, will be featured on a Canadian $10 bill. Harriet Tubman is expected to be on U.S. currency in the future. The stories about more women, on whose strong shoulders we stand, are being shared across the nation. Follow Suffrage Wagon News Channel during 2017.
The national centennial campaign continues to support President Obama in awarding a citizens medal to Inez Milholland, America's suffrage martyr before he leaves office. The nomination was filed in November 2015 and a countdown is underway to find out if Obama will embrace the nation's second highest medal for Inez as part of his legacy. Find out what happened 100 years ago on Christmas day on the Milholland centennial web site.
A national task force has been meeting during 2016 to plan local and state events across the nation during 2020, the centennial of the passage and ratification of the 19th Amendment to the U.S. Constitution.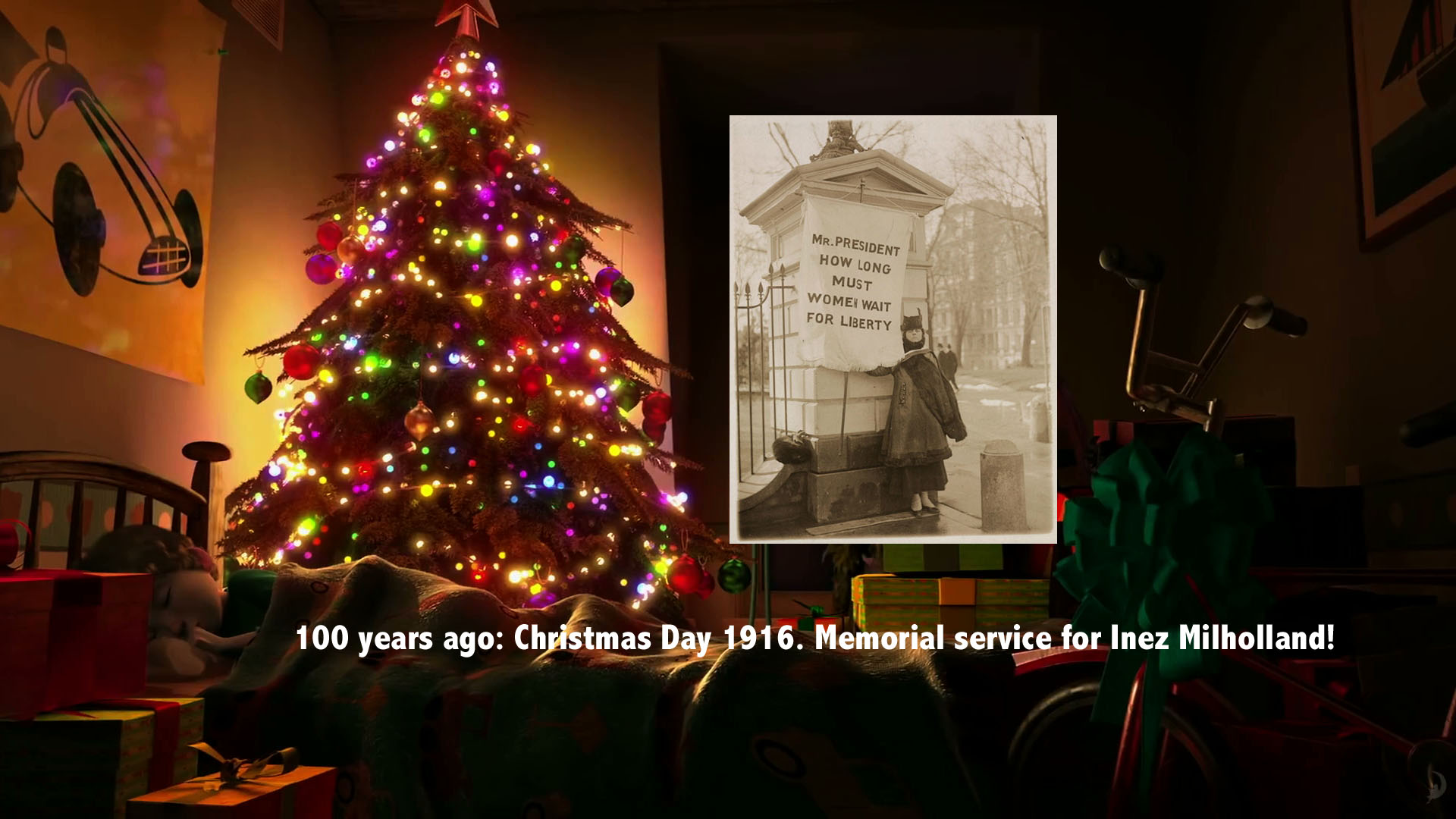 Marguerite Kearns is your host at the Suffrage Wagon Cafe.
Visit our Vimeo channel for videos and special announcements. 
Follow  SuffrageCentennials.com for news and views about upcoming suffrage centennials. 
You can follow the Suffrage Wagon on Twitter  and Facebook.