"The Yellow Wallpaper" by Charlotte Perkins Gilman is featured short story for women on Vimeo.
Since the 1970s with the emergence of feminist scholarship and the re-discovery of the works of Charlotte Perkins Gilman, we have a remarkable opportunity to bring Gilman and her work to life again. Because of Gilman's strong New York State connections, this is a great opening for scholars and women's history advocates to make a contribution to the stories and lives of New York State women. Montana produced a remarkable series of stories about the state's women for its 2014 suffrage centennial. It's something to aspire to, that New York State may or may not have the capacity to contribute. It's important, especially in light of how many New York women were in the forefront of the women's suffrage movement.
Efforts are underway to feature New York State suffrage activist, Inez Milholland, during her 2016 centennial year. Milholland is America's suffrage martyr. Become a partner in the year-long observance under the umbrella of the National Women's History Project co-chaired by Marguerite Kearns and Robert P.J. Cooney Jr. Follow on Twitter.
 WomensActivism.NYC is the hub for a five-year celebration of the women's suffrage centennial observance in New York City. The first big event, "Declaration of Sentiments: The Remix, A Celebration of the Women's Suffrage Centennial and the 200th Birthday of Elizabeth Cady Stanton" is planned for November 12, 2015. The Cooper Union will co-host an evening of music, performance, dance, comedy and poetry.
IN OTHER NEWS: The next program at Suffrage Wagon Cafe features an overview of Season I for the "Spirit of 1776," "Suffrage Storytelling" — a multi-media feature of Suffrage Wagon News Channel. Suffrage Wagon Cooking School is one year old. Stay tuned for updates.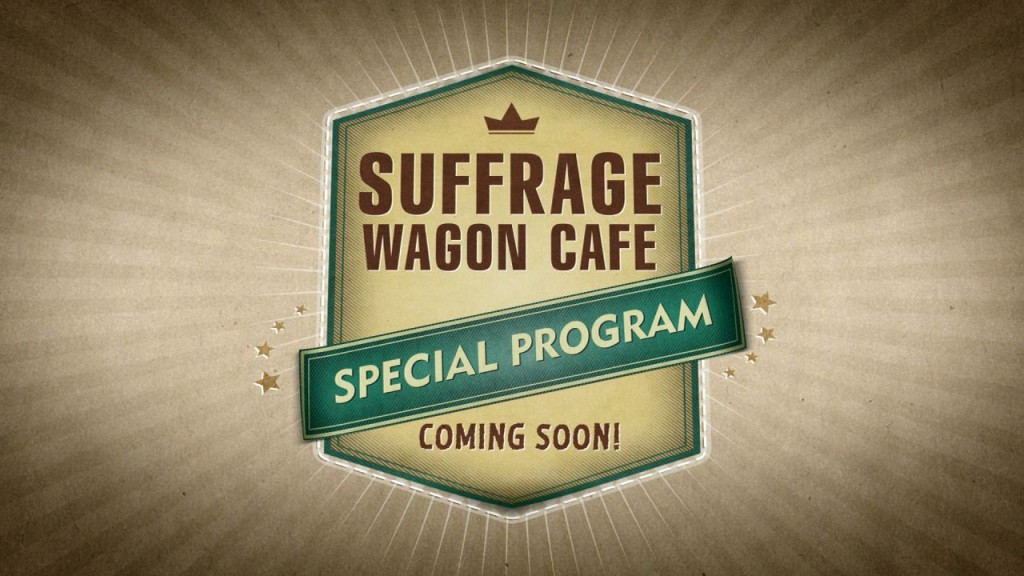 Relax this fall by following Suffrage Wagon News Channel on Facebook and Twitter. Quarterly newsletters just by signing up. Suffrage Wagon News Channel has video platform on Vimeo.
Meet your friends at the Suffrage Wagon Cafe. Follow SuffrageCentennials.com for news and views about upcoming suffrage centennials. "Choose it and Use it" is a video reminding us of how the past is linked to what we do today and its impact on the future.