Help us celebrate a major media campaign defining 2015. We've been spreading the word about the ongoing effort to support the New York State Museum in putting the "Spirit of 1776" suffrage Wagon on permanent exhibit.
We were thrilled when Newsday (Long Island, NY) published a two-page spread in June 2015 about the campaign. The effort to support the NYS Museum's permanent exhibition of the "Spirit of 1776" wagon continues with the video celebrating suffrage activist Edna Kearns' birthday on December 25th. Support for the permanent wagon exhibit is part of the "Spirit of 1776" media campaign for 2015.
For more information about the "Spirit of 1776" campaign wagon used by Edna Kearns in the New York State suffrage campaign. In 2016 we will be remembering the first time the "Spirit of 1776" wagon was exhibited in New York State in Kingston, NY back in 1986, almost thirty years ago.
We continue gathering support for the permanent exhibit of the "Spirit of 1776" wagon. Plan to visit the New York State Museum when the wagon is on exhibit during 2017 as part of the state's suffrage centennial observance. And support the wagon's permanent exhibit.  Join us!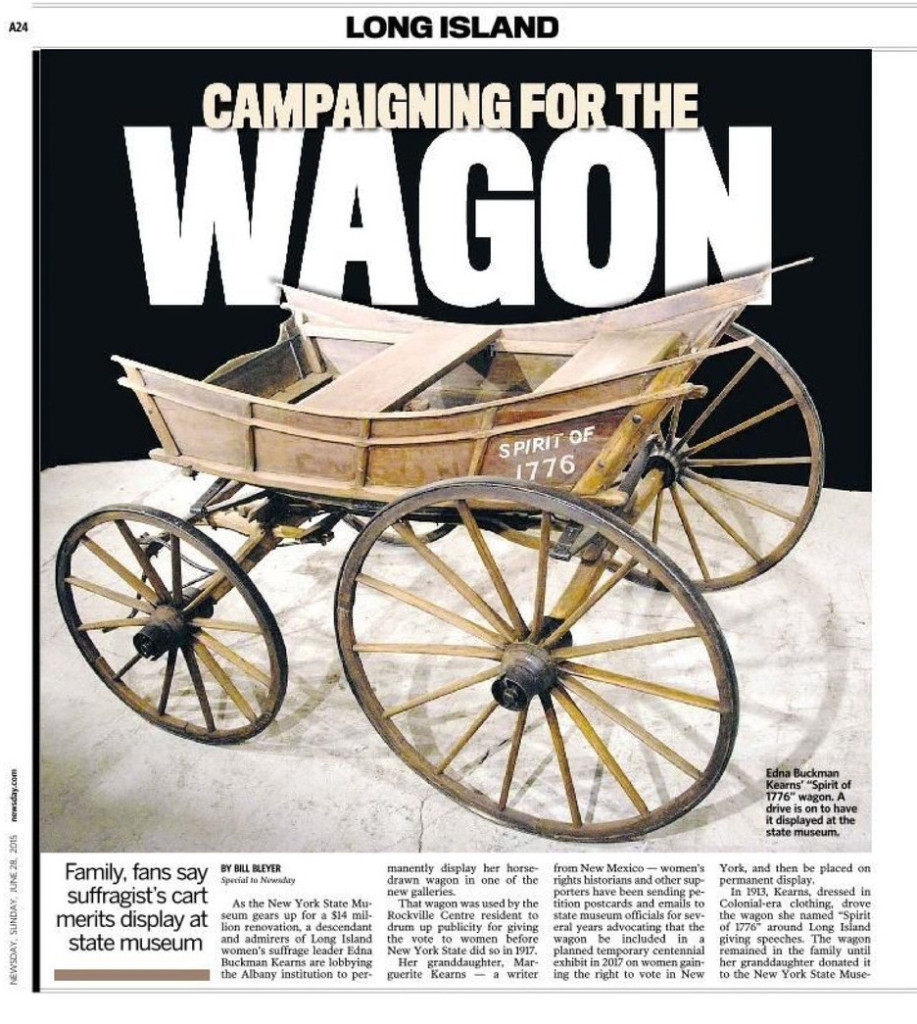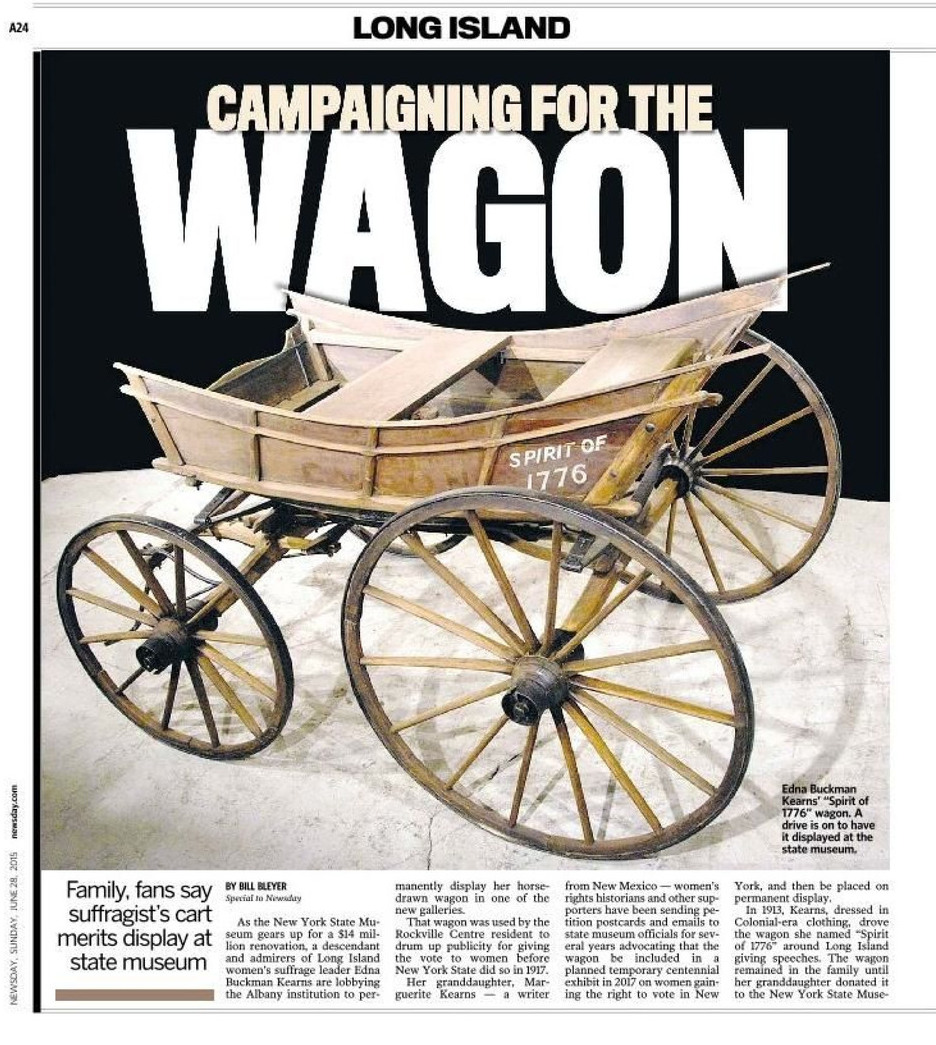 Happy Birthday, Edna Buckman Kearns, suffrage activist! on Vimeo.

The stories of Edna Buckman Kearns and friends are featured on the "Spirit of 1776" suffrage storytelling.
Follow Suffrage Wagon News Channel on Facebook and Twitter. Quarterly newsletters just by signing up. Suffrage Wagon News Channel has video platform on Vimeo. In your free time, meet friends at the Suffrage Wagon Cafe. Your host: Marguerite Kearns.
SuffrageCentennials.com for trends, news and views about upcoming suffrage centennials. Suffrage Wagon is a partner in the Inez Milholland Centennial observance in 2016. Inez Milholland is America's suffrage martyr.