Halloween program at Suffrage Wagon Cafe on Vimeo.
Welcome to the Suffrage Wagon Cafe.
As a partner in the Inez Milholland Centennial of her death in 1916, we continue in our special coverage about how we've been writing Inez into American history. Inez is America's suffrage martyr. She collapsed on October 25, 1916 when on a lecture tour of the West to appeal to women voters there to take part in the extraordinary effort to add the 19th Amendment to the U.S. Constitution.
Inez died on November 25, 1916, a special day for remembering. Inez was just thirty years old.  We've been urging everyone to watch the video, "Choose It and Use It," a music video reminding us that when we vote, we're also remembering Inez Milholland.
In our special Suffrage Wagon Cafe program for Halloween, we're touching into the address Inez gave to the men running Essex County in upstate New York where Inez grew up and where she is buried today. In 1911, Inez gave them a piece of her mind about women being invisible and without representation. Today in 2016, Essex County in upstate New York is run only by men in elected positions.
Here is what Inez told them more than 100 years ago.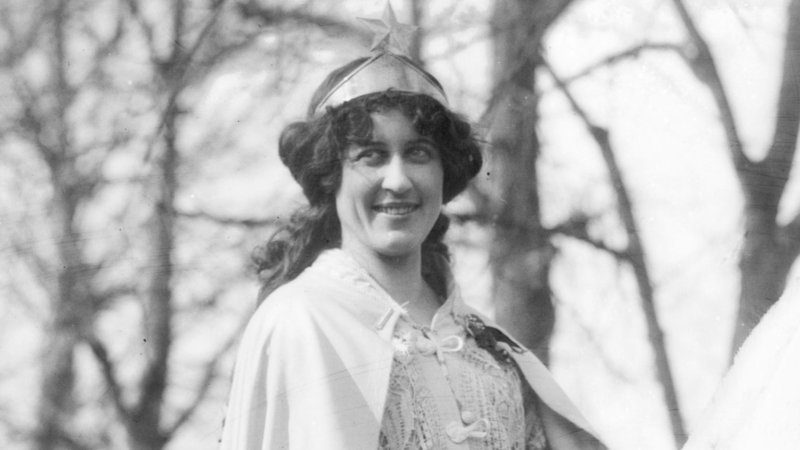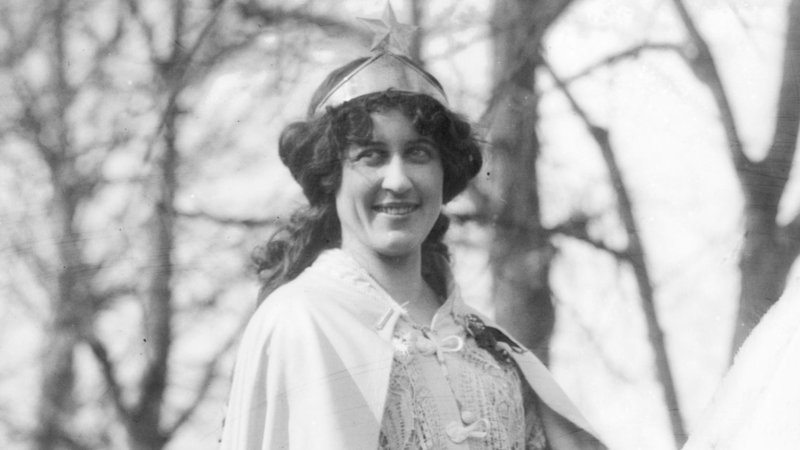 Taken from the September 19, 1911 speech by Inez Milholland to the Essex County Board of Supervisors
Gentleman, you are about to elect a representative to the Assembly of the State of New York. The man you elect will be sent to the legislature, to look after the interests of the people in Essex County.
         He is there to protect your rights, to voice your needs, and to safeguard your liberties…. He must do the right thing by you, no matter what the result to himself as a politician.
         You have had representatives in the past who did not play fair with you.  On the contrary, they left behind your interests, needs, and desires to look after themselves.
         You all know that a man will promise anything while he is running for office in order to get your support, your vote, and once he's elected, more often than not, he often fails to keep those promises. You have all been fooled that way, time and time again.
         Unless—and here is your only protection   — unless the man you elect to office is a Just man. If he is fundamentally Just, he will deal fairly with you, whether or not he has hopes or desires for reelection.
         If he is fundamentally just, he will stand up for those measures in the legislature, no matter what party bosses may say, and no matter how much his stand may affect his chances of personal advancement.
         If he is fundamentally just, he will protect the weak. He will not only look after the interests of those who help him, but he will look after the interests of his constituents, who can give him nothing in return.
         But how are you going to tell whether or not your candidate for office believes in justice?
Here is one way. …..a man who protects the interests of those who can give him nothing in return, is a just man.
         At present women are —politically speaking—weak and without protection. That is, they have no guarantee that their interests will be safeguarded, their demands listened to, or their needs attended to… Women have to obey laws, which they have had no voice in making. This is contrary to the American idea of government, which is "government with the consent of the governed."
         Women are taxed without being represented. This is contrary to the Revolutionary Idea on which our Republic was founded, which says that, "Taxation without representation is tyranny."
         Women have the same interests as men: in clean government, good roads, and sound education. Yet they have nothing whatever to say about the laws. All these questions are handled by a legislature, which pays no attention to the wants, the needs or the voice of women… If women should break any one of these laws, which they have no voice in making, they would be fined, imprisoned, or put to death –exactly the same as men.
         Women, you see, pay all the penalties of citizenship, but enjoy none of its privileges…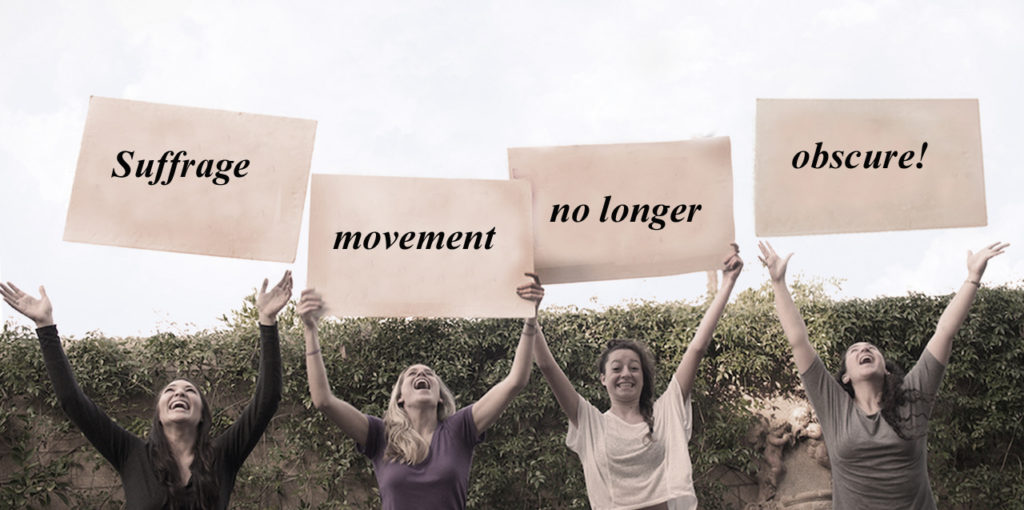 Margaret Bartley is a former elected official in Essex County, New York who is determined to remember Inez Milholland. She reminds us that Inez took her case for women's rights to the Essex County Republican Convention in Lake Placid where she received the unanimous support of the Republican Party. Two years later, she led a parade of 8,000 women marchers in Washington DC, during President Woodrow Wilson's inauguration.
"She worked tirelessly for the cause of American women," Margaret says. "In 1916, while delivering a speech in Los Angeles, Inez fell ill and died a few weeks later at the age of thirty. Her body was returned to her Meadowmount home here in Essex County, and over 2,000 people attended her funeral at the Lewis cemetery. Four years after her death the 19th amendment to the Constitution was passed in 1920 giving American women the right to vote. It took another 60 years, in 1980, before a woman became a member of the Essex County Board of Supervisors. The 18, 740 women of Essex County no longer have a representative or a voice in county government. This is also true for Essex County women in 14 of the 18 town councils in Essex County, New York. But it has not always been this way."
"Spirit of 1776" suffrage storytelling explores equality on Vimeo.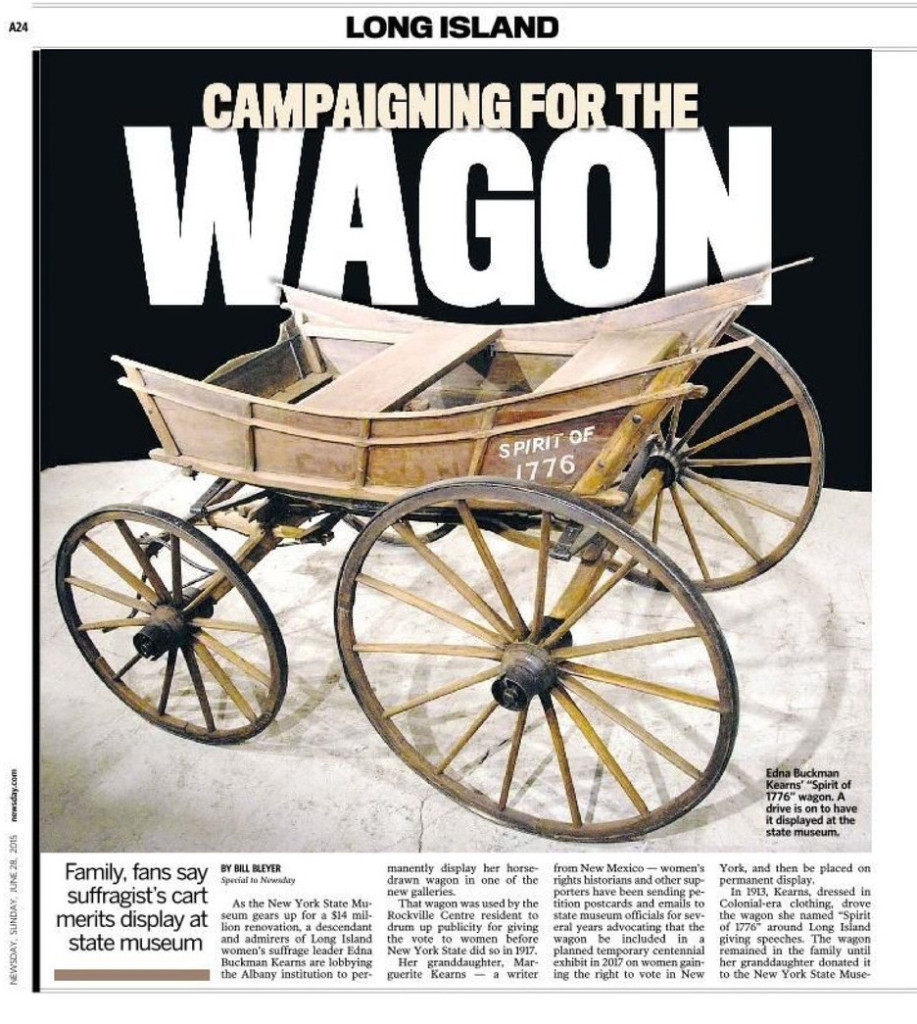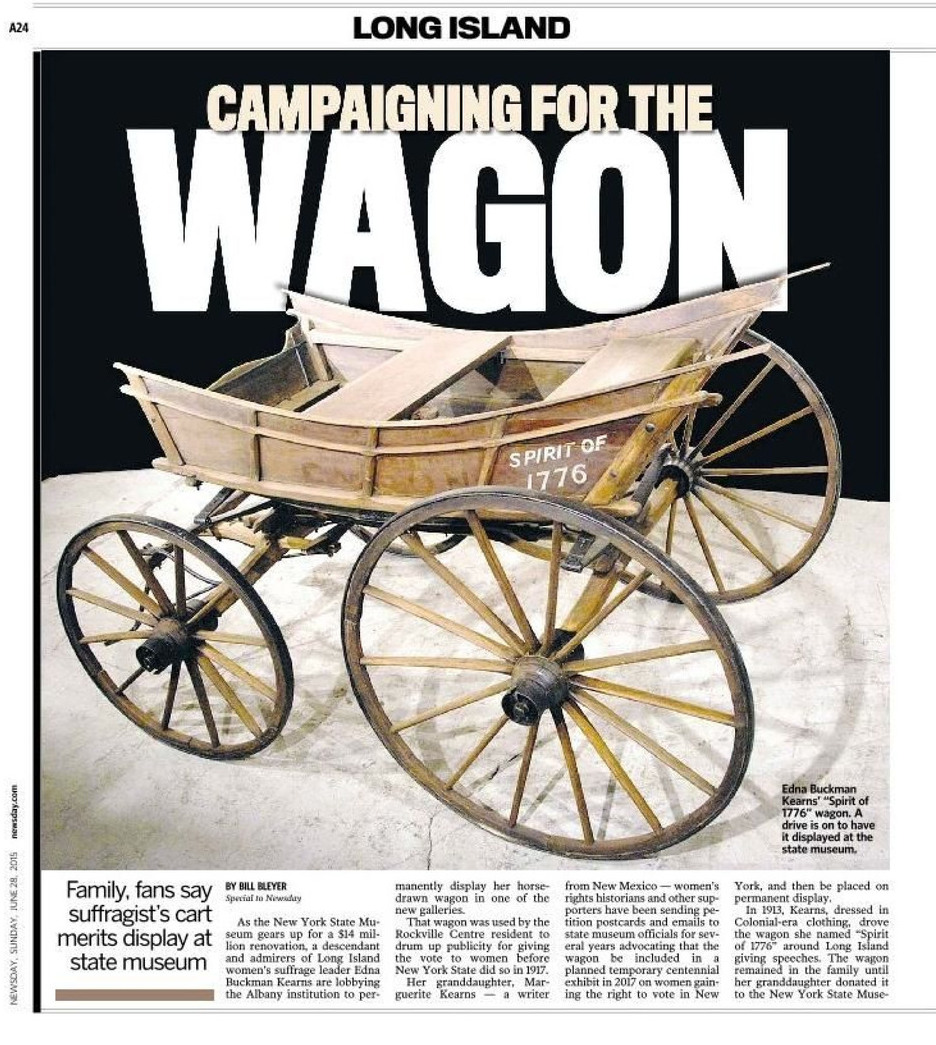 Marguerite Kearns is the host at Suffrage Wagon Cafe.
Smell something good? Find out what's going on at Suffrage Wagon Cooking School in the next special program at Suffrage Wagon Cafe. We're in our second year and you can visit some of our videos.
Follow SuffrageCentennials.com for news and views about upcoming suffrage centennials. 
"Choose it and Use it" is a video reminding us of how the past is linked to what we do today and its impact on the future.