Play this rap August 26th reminder that it's Women's Equality Day at Suffrage Wagon Cafe, a commemoration of the passage and ratification of the 19th Amendment to the U.S. Constitution that took from 1848 to 1920.
August 26th isn't a national holiday. It's a day like any other, except that the US president issues a proclamation and various organizations across the nation have special events. We support August 26th in becoming a federal holiday. The National Women's History Project has put out a call for supporters. Stay tuned for future posts about this subject.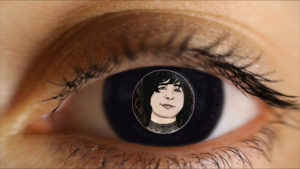 AN IMPORTANT REMINDER ABOUT ISSUES RELATED TO TEA PRODUCTION:
January is Hot Tea Month that we observe at Suffrage Wagon News Channel. We're interested the tea parties and gatherings that were an essential part of organizing for the first wave of women's rights in the United States.
We support the efforts of activists who are now asking questions about their sources of tea, how these workers are paid and the quality of their lives. The first campaign has had to do with asking tea companies about their suppliers. The big tea brands aren't doing enough to challenge the situation and improve their own buying practices.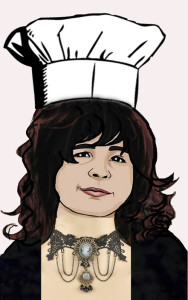 Traidcraft Exchange activists are calling for greater transparency from tea brands as the first step in ensuring workers who pick tea can actually be protected by a brand's code of conduct and empowered to hold them accountable.
YORKSHIRE TEA RESPONDS TO CONCERN ABOUT TEA WORKERS:
Yorkshire Tea's action is a direct result of the more than 1,800 emails that supporters sent with their concerns. From the activists' email message: "It's easy to lose sight of the effect we can have as individuals, but as a community it's clear that we can be a powerful force for change."
Let's get the other TEA brands to follow Yorkshire Tea – take action now! Most of the tea workers in the field are women. Join the campaign to encourage tea suppliers to reveal who picks the tea. Sign up for action by contacting FreedomUnited.org and ask about the ongoing campaign to highlight the working conditions of tea workers in the fields. Plan to observe Hot Tea Month each January on Suffrage Wagon News Channel.
FROM MARGUERITE KEARNS, YOUR HOST AT SUFFRAGE WAGON CAFE:
HAPPY AUGUST 26TH—WOMEN'S EQUALITY DAY: August has been an active month. Announcements about women's statue news have been in the news from New York to Tennessee to Ohio to every germ of an idea about making US women visible. The City of New York has its own plans about how to feature women in future memorial projects. The story of the difficult struggle for the ratification of the 19th Amendment to the US Constitution is scheduled to reach television by way of a collaboration between Hillary Clinton and Steven Spielberg, a drama based on the book by Elaine Weiss, "A Woman's Hour."
The Women's History Alliance is working hard to make August 26th a federal holiday. Sign up for the free membership in the National Women's History Project's store.
Inez Milholland was placed high on a list of possible candidates for women's statues in New York City, according to a report in the NY Times during August. Inez, the US suffrage martyr, was commemorated in 2016 in a project by the National Women's History Project where I served with Robert P.J. Cooney, Jr. on a year-long observance of her death in 1916. COMING SOON: Inez Milholland stickers will soon be available at the NWHP store.
Check the Inez Milholland centennial web site at InezMilhollandCentennial.com The Inez Milholland centennial blog continues publishing. Filmmaker Martha Wheellock and Wild West Women produced a 15-minute film, "Forward into Light," that is still available. Check out InezMilholland.org
The New York Times "Gender Letter" carries some informative articles about the first wave of the women's rights movement in the US. The letter is published weekly, on Fridays. Sign up on the NY Times web site.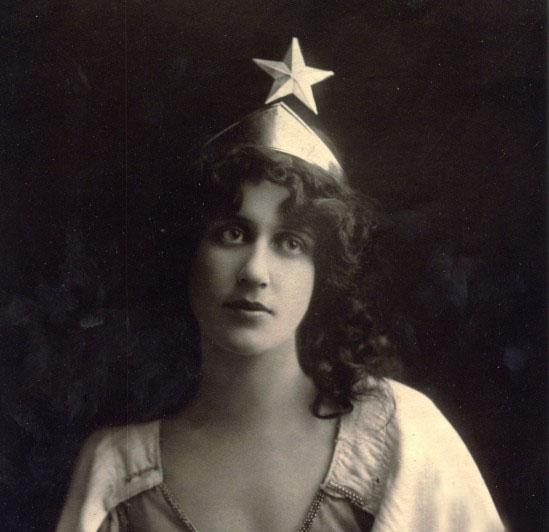 Follow the suffrage wagon at SuffrageWagon.org  
Check out our audio programming. Suffrage Wagon News Channel has been publishing since 2009.
Photo of Inez Milholland, the US suffrage martyr (left). We stand on the strong shoulders of Inez Milholland, one of the hundreds of thousands of first wave activists, also known as suffragists and suffragettes.
In the UK, Emily Davison is considered their suffrage martyr.
There are MILLIONS of descendants of the first wave of women's rights activists. We're of all sizes, stripes, backgrounds, and perspectives. This recognition comes as 2020 approaches, which is not only an election year, but also the 100th anniversary of the 19th Amendment to the US Constitution. The amendment applied to all American women. Sadly, it has taken decades for the nation to remove barriers to those attempting to exercise this essential right.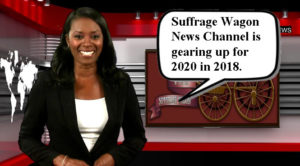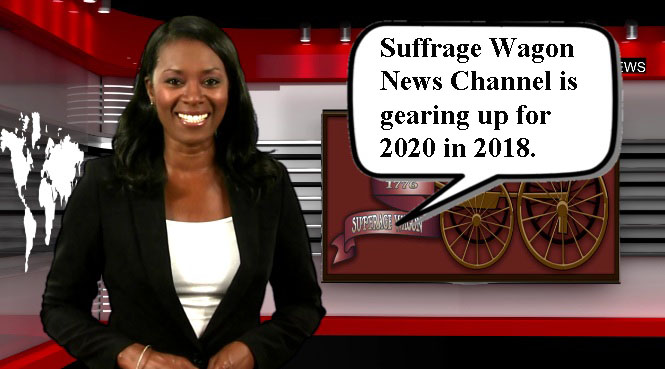 Suffrage Wagon News Channel is going into its tenth year during 2019. We've been featuring the planning underway for 2020. And in 2023, US women will have been attempting to get equal rights in the US Constitution for 100 years.
ONGOING QUESTION:
What are you doing to celebrate August 26th in 2019 and 2020?