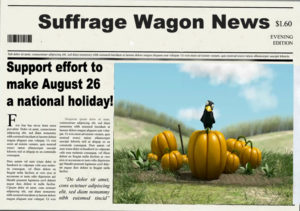 by Marguerite Kearns
I have come across a video that features the New York City home of Inez Milholland, the US suffrage martyr.
Inez died in 1916 in California when on a lecture tour of the US West.
My grandmother, Edna Kearns, worked with Inez Milholland in the New York State suffrage movement.
I knew this and more whern I collaborated with Robert J. Cooney, Jr. in 2016. We c0-chaired a national celebration to recognize the centennial of Milholland's death for the National Women's History Alliance.
Among other things, we featured Inez Milholland's childhood home in Lewis, New York but didn't know where Inez lived in New York City when she lived
there. This video is a major contribution to the story of Milholland's life.
#GoingPlaces – Inez Milholland from Bass Public Affairs on Vimeo.
Check out the centennial web site for Inez: InezMilhollandCentennial.com
The Inez Milholland blog is at InezMilholland.wordpress.com
Suffrage Wagon News Channel has been publishing since 2009.
Let's rock the cradle! How? Watch! on Vimeo.
Mark your calendar:
The online program at Renesan.org highlights the topic of horse-drawn wagons used in the early women's rights campaigning. The book cited below features the "Spirit of 1776" suffrage campaign wagon used by Edna Buckman Kearns in 1913 in NYC and on Long Island.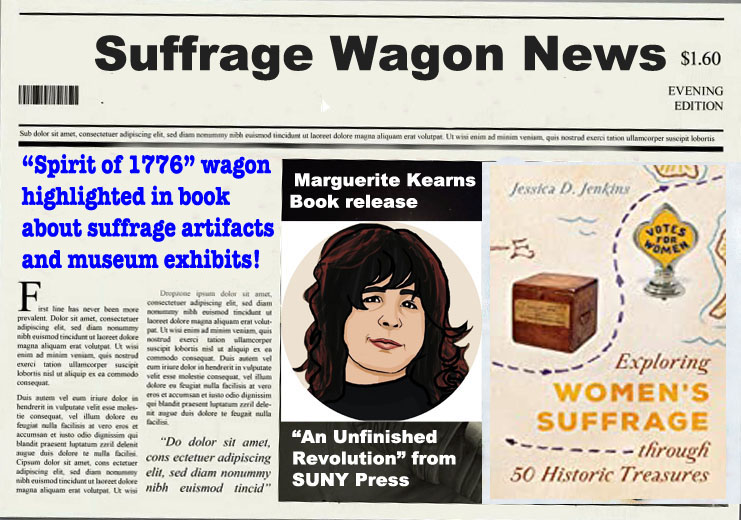 "An Unfinished Revolution" by Marguerite Kearns will be released from SUNY Press in June of 2021.
Suffrage Wagon News Channel has been publishing since 2009.