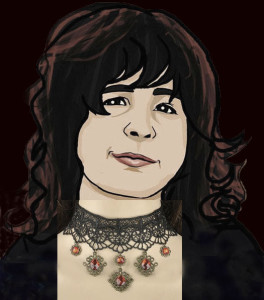 FROM MARGUERITE KEARNS: The story of the "Spirit of 1776" suffrage wagon has a Woodstock, New York connection.
It's more than the fact that the US Postal Service will be publishing a 50th anniversary "forever" postal stamp to commemorate the well-known musical event in August 1969.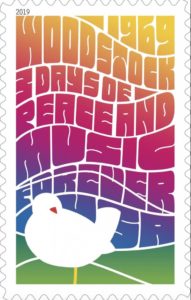 The US Postal Service stamp for the 50th anniversary of the Woodstock Festival.
VIDEO: An example of the 1969 performance.
The "Spirit of 1776" campaign wagon used by Edna Kearns and others in 1913 got its launch because of its Woodstock, NY connections. Take "Woodstock" out of the picture, and it's possible that the wagon, an iconic symbol of the first wave of the US women's rights movement, wouldn't be in the New York State Museum in Albany, NY today.
For the story of the wagon and the town of Woodstock, see the March 2017 issue of Woodstock Times by Marguerite Kearns. That's where the story of Elisabeth Freeman and Edna Kearns come into the picture and ground the suffrage campaign wagon with Woodstock.
2019 IS THE 50TH ANNIVERSARY OF THE WOODSTOCK FESTIVAL OF 1969.
You'll be hearing a lot about this anniversary in 2019, and you'll be one of the few people in your community to know the story of the wagon and its Woodstock connection. Find out more.
Woodstock, NY's town government in 2017 passed a resolution to support the 2017 suffrage centennial when NYS women celebrated its 100 years of women voting.
Celebrate women's freedom to vote in 2020.
Write a letter to the editor of your local newspaper. Blog on the 2020 centennial that is the observance of the 100 years since the passage and ratification of the 19th Amendment to the US Constitution. Find resources on LetsRockTheCradle.com
Support recognition of Inez Milholland, the US suffrage martyr. Visit our sister web platform: InezMilholland.wordpress.com