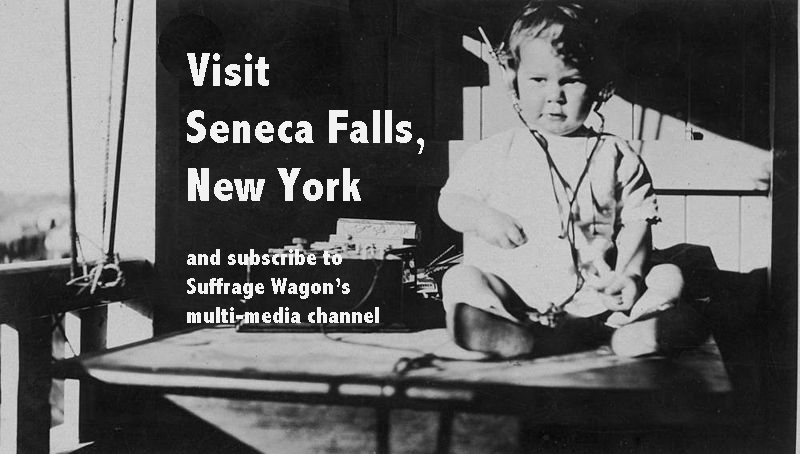 Visit Seneca Falls, New York: Located in the "cradle" of the women's rights movement in New York State. Seneca Falls is considered the historic gateway to the Finger Lakes. Seneca Falls was destination in 2013 "Cradle" blogging tour."
[soundcloud url="http://api.soundcloud.com/tracks/91892720″ params="" width=" 100%" height="166″ iframe="true" /]
Link to Seneca Falls ad. Women's Rights National Historic Park and National Women's Hall of Fame are in Seneca Falls, NY. Also: #1. The park is a must see. New programs every season. Seneca Falls has an insider's guide for visitors which makes the case that there's something for everyone in the family.
Resources: The awakening of Elizabeth Cady Stanton: Part I. Part II. A virtual birthday party for Elizabeth Cady Stanton from Suffrage Wagon News Channel gives reasons for visiting Seneca Falls this summer. We celebrate Cady-Stanton's birthday all year long. Ideas for teachers.
Follow Suffrage Wagon News Channel.