Important Announcement: Suffrage Wagon quarterly newsletter is on the stands! on Vimeo.
The next issue of the Suffrage Wagon News Channel newsletter is available. It's your step-by-step guide to putting yourself in a position to make something extraordinary happen. We're asking President Obama to award a presidential citizens' award to Inez Milholland, America's suffrage martyr.
Here's another way to make your interest and support count. Help create a platform for saving the stories of activist women at WomensActivism.NYC. You can participate by adding the stories of inspiring women who have changed the world through their actions and words. These women may be famous or not well known. They may live in New York or anywhere in the world. They may be historical figures or current activists. The goal is to gather 20,000 stories of activist women from New Yorkers by the national women's suffrage centennial in 2020 (#20000By2020). http://www.womensactivism.nyc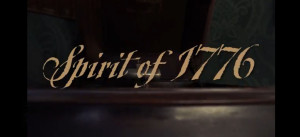 Follow Suffrage Wagon News Channel on Facebook and Twitter. Quarterly newsletters just by signing up. Suffrage Wagon News Channel has videos on Vimeo.
Marguerite Kearns is host at the Suffrage Wagon Cafe. Follow SuffrageCentennials.com for news and views about upcoming suffrage centennials. 
"Choose it and Use it" is a video reminding us of how the past is linked to what we do today and its impact on the future.