Here's the link to the blog post from SUNY Press written by Marguerite Kearns about being a minority of one. Sound familiar?
Many of us today are "bearing witness" to issues we care about. This blog posting draws attention to a process many of us are already familiar with. It has the added delight of specifics and Marguerite writes about her family and her mother Wilma in particular. Read it over and let us k/now what you think.
SO MANY HAVE SAID "ENOUGH" TO THE OLD TRADITIONS OF EXPLOITATION
There are those who have chosen the violent approach to social change. They enforce the old order of top-down social sorting. They believe men have the power and that women should stop resisting their second class citizenship. I didn't plan on devoting years to resisting this state of affairs, but unless we change the top-down arrangement, the future will consist of more of the same.
With centuries behind us of this crazy sorting, I have written the story of one branch of my family in the book published by SUNY Press in 2021—An Unfinished Revolution: Edna Buckman Kearns and the Struggle for Women's Rights. There are other branches in the family, to be sure, but that responsibility will have to be taken up by others. I affirm equality and those who have struggled for another way of conducting human affairs. I embrace an end to "divide and conquer." The United States is in transition. I stand for freedom and open arms so that domination is no longer the model by which we live our lives.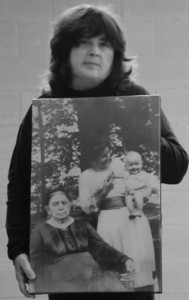 Suffrage Wagon News Channel has been publishing since 2009.