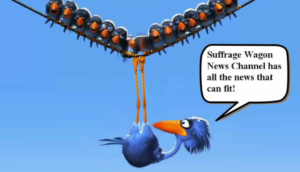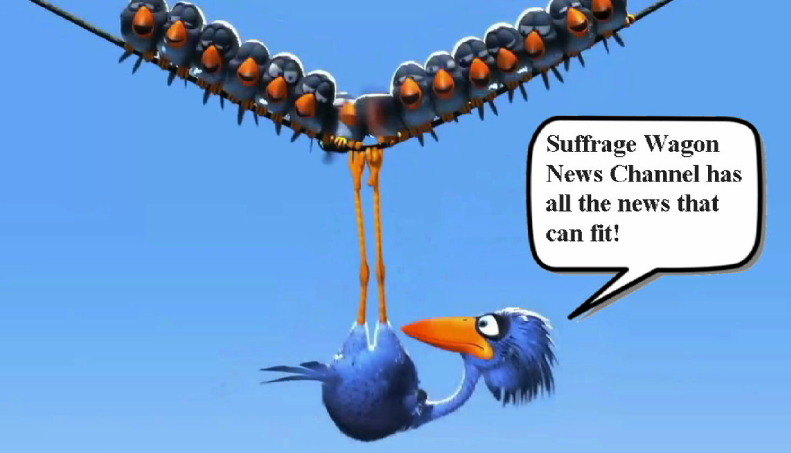 Musician Joyce Rouse has released a suffrage song playlist of music for the 2020 centennial. Visit her blog to find out more.
One of the urgent discussions today is the importance of fair and open elections. It isn't enough to celebrate the early women's rights movement without making sure that elections are fair and not manipulated.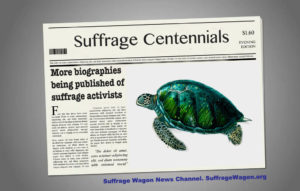 Descendants of suffrage activists are publishing their stories—some are in anthologies, books, documentaries, and more.
CAN THE UNITED STATES ASSURE VOTERS OF A FREE AND FAIR ELECTION IN 2020?
The lack of confidence in free and fair elections has raised questions. One such organization formed in 2017 addresses this—the Fair Elections Center.

Are we equipped to address the issues of malfunctioning voting machines, the obstacles placed before those wanting to vote, the gerrymandering, and more? SO MANY QUESTIONS RAISED!
Will elections be cancelled in the future due to health emergencies? Is the United States prepared to move toward an election system based on absentee ballots? What about the Electoral College and its limitations in expressing the will of the voting public?
DESCENDANTS ARE WRITING ABOUT THEIR FAMILY MEMBERS AND ANCESTORS
New York Times on July 2, 2020 published an article featuring women's suffrage descendants. Other descendants are reaching out to add to the conversation. The descendants of Ida B. Wells, Frederick Douglass, Harriet Tubman, Elizabeth Cady Stanton, and many others are adding their family stories to the mix. Some hold family events and annual reunions. Suffrage Wagon News Channel is a volunteer effort and "labor of love" that has been publishing since 2009 based on the family and community principle. Send me your news releases. I'll feature them.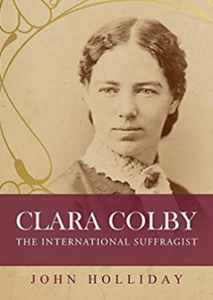 The highlights of a productive suffrage activist is contained in a new book written by Clara Colby's descendant. She is one of the tens of thousands of those who participated in the difficult and uphill struggle associated with the early women's rights movement.
John Holliday lives in Australia and was planning a trip to the United States to promote his book on suffragist Clara Colby, an ancestor. He has been visible on virtual platforms to explain why he's determined to not let a health emergency stop him from spreading the word.
Find out more from John Holliday in an interview in which he details his journey into the unknown to find out about Clara Colby.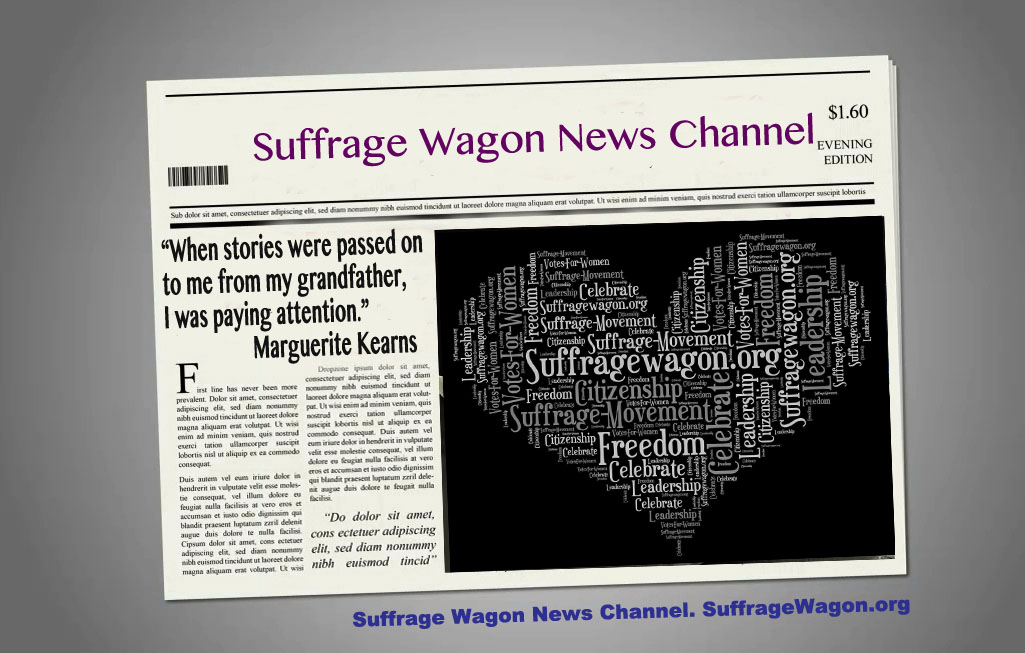 Suffrage Wagon News Channel has been publishing since 2009.

Reserve a table at the Suffrage Wagon Cafe! on Vimeo.
Suffrage Wagon Cafe has been presenting special programs since 2015.