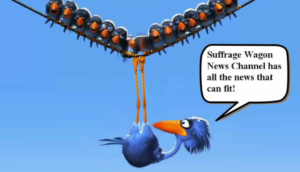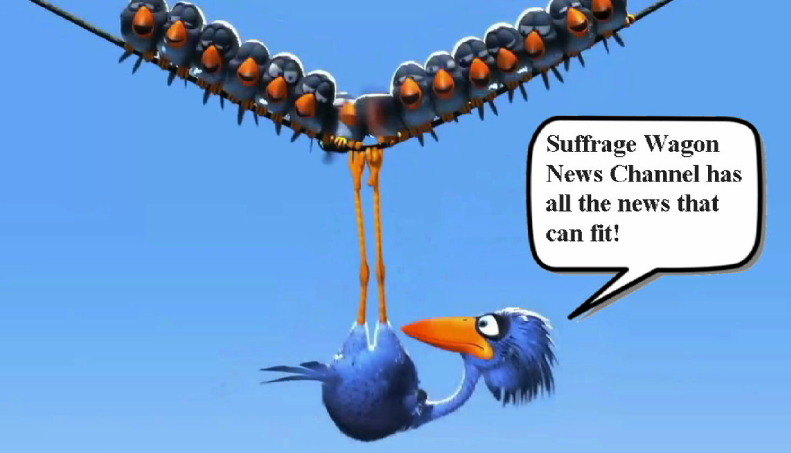 From Marguerite Kearns about birthday parties for Susan B. Anthony:
It has been a tradition for decades to hold a birthday party for Susan B. Anthony. My grandmother Edna Kearns served on an Anthony birthday committee in 1915, and these parties continue. The National Women's History Alliance circulates lists of birthdays for women monthly. You can sign up for their birthday blasts.
And the Susan B. Anthony Museum & House in Rochester, New York has a fundraising birthday party for Susan every year in February. Support birthday parties for Susan B. Anthony!
MORE MATERIAL ABOUT SUSAN B. ANTHONY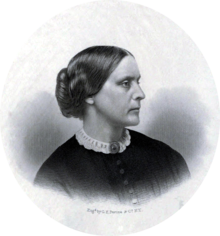 Susan B. Anthony has inspired many actions, including the placement of "I Voted" stickers on Anthony's grave; a dollar coin minted and placed into circulation by the US government; a statue in NYC's Central Park due to be unveiled in 2020: the naming of a bridge in Rochester, NY; theatrical performances; books; podcasts; and much more.
Organizations across the United States and in other parts of the world find it part of their regular programming to hold birthday parties for activist Susan B. Anthony. Have you or your group considered an event like this?
IN OTHER NEWS:
The Smithsonian has announced plans for the Smithsonian American Women's History Initiative, Because of Her Story. The initiative strives to be the nation's most comprehensive undertaking to document, research, collect, display and share the rich, complete and compelling story of women in America. It will increase the Smithsonian's research and programming related to women in the US, past and present.
SPIRIT AND DETERMINATION RESULTS FROM FOLLOWING THE SUFFRAGE WAGON
Suffrage Wagon News Channel has been publishing since 2009. Follow the suffrage wagon for news and updates about the exhibition of the "Spirit of 1776" suffrage campaign wagon that will be on display at the New York State Museum in Albany, NY in 2020.