The above announcement is from the web site of the Women's Rights Alliance of New York State. I've joined! What about you? And the conference is on October 16 and 17, 2020.
NEWS NOTES FROM ALL OVER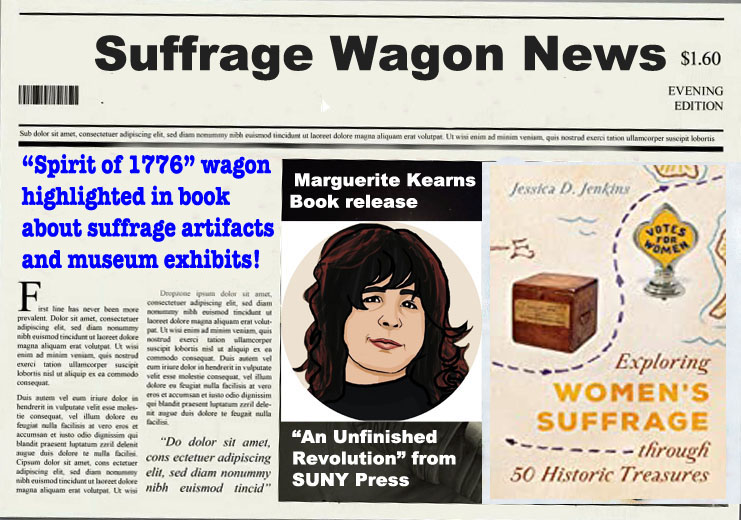 The book by Jessica D. Jenkins, "Exploring Women's Suffrage through 50 Historic Treasures" features the "Spirit of 1776" suffrage campaign wagon used by Edna B. Kearns during 1913 in NYC and on Long Island.
Suffrage Wagon News Channel has been publishing since 2009.
We haven't forgotten our US suffrage martyr, Inez Milholland. Go to InezMilhollandCentennial.com and the blog faithfully publishing since 2015.