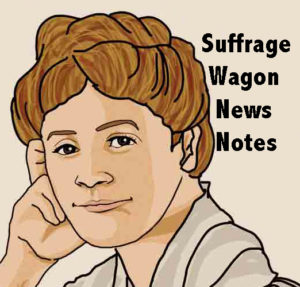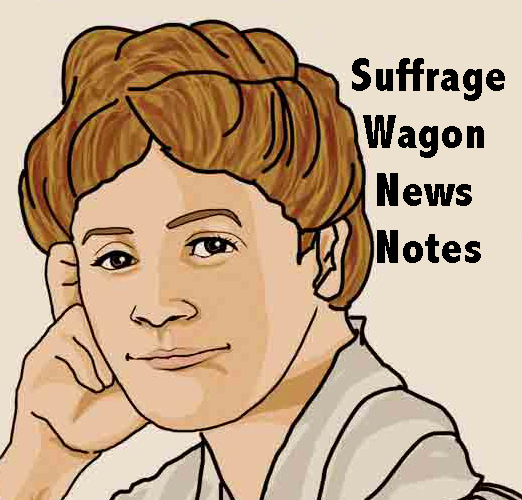 Edna and Serena Kearns were featured in a special section of Newsday  (Long Island) that ran in the paper on Sunday March 8, 2020. The six-page special issue brings the "Spirit of 1776" suffrage campaign wagon to the attention of Long Island residents, a process underway for years.
The Newsday reporter, James Kindall, told me that he passes by the street marker in Huntington, NY daily that stands as a memory of the extensive on-the-ground organizing on Long Island to win the right to vote for women.
The street marker was dedicated on the main street of Huntington, New York in 2018.
Unveiling of "Spirit of 1776" heritage road marker in Huntington, NY on Vimeo.
Suffrage Wagon Cafe continues its special programming! on Vimeo.
The "Spirit of 1776" suffrage campaign wagon was scheduled for exhibition starting during March, Women's History Month at the New York State Museum in Albany, NY. The state museum is temporarily closed due to the coronavirus closings. Check back to find out when the state museum will be open again and if the wagon will be on exhibit.
Here are some 2017 highlights of when the wagon used by Edna Kearns and others was on exhibit at the NYS capitol building.
State of New York rolled out red carpet for 100 years of women voters in New York State on Vimeo.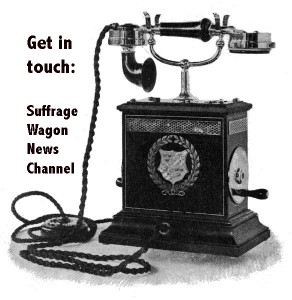 Suffrage Wagon Cafe is a special program of Suffrage Wagon News Channel.
Suffrage Wagon News Channel has been publishing since 2009.