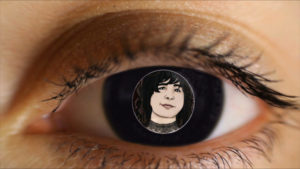 And now, a word from Marguerite Kearns. . .
Some folks say I'm writing a memoir. This is true, in part. But there's much more involved. It's a record of witness.
A RECORD OF WITNESS IS ABOUT RESISTING TORTURE
I've been in a position to see and participate in a part of reality seldom seen. It's a factual experience transformed into narrative fueled by an urgency. I can't write the ending until I've completed the process of telling about a complicated situation and how it opened me up and closed me down.
Either way, it's a tale worth telling.
TELLING ABOUT MY WITNESS IS SOMETHING I MUST DO
A tale of torture and freedom is something that seems so normal, so I hardly ever think about it consciously. Torture comes and goes. It is lessened and increased, depending. Sometimes I do it to myself. Most often, it's perpetrated by others.
Torture is when power and control is supreme. It's feared and yet carried out in the name of something valued, such as order and predictability. Usually it has nothing to do with the stated visions or goals.
Responding to torture requires all of my bravery, strength, and endurance.
ARE YOU, MY READER, A FRIEND AND ALLY?
Some days it feels like the torture will never end. Other days, I forget about its possibility altogether.
My life is complicated, and few mention the "T" word. But it's there, complicating and contaminating my life narrative. Everyone's against torture, but it feels ever-lasting. That's why I'm telling my life story and including the good, the bad, and the ugly.
Stay tuned.#
Suffrage Wagon News Channel (SuffrageWagon.org) has been publishing since 2009.