WATCH THE INAUGURATION OF NEW YORK STATE'S FIRST WOMAN GOVERNOR, KATHY HOCHUL
Make sure you're on hand to watch the inaugural ceremony of Kathy Hochul, first woman elected governor of New York State. It's scheduled for January 1,  2023, EST, at 2. p.m.  Watch online by searching for live coverage!
A special thanks to those who support the New York State Museum in Albany, NY in planning to place the "Spirit off 1776" suffrage campaign wagon on permanent exhibition in 2024.
This web platform has depended on the efforts of many volunteers who have been supporting public awareness of the tens of thousands of diverse volunteers who worked to advocate for peace and women's voting rights during earlier movements to secure women's rights. The suffrage campaign wagon was used by Edna Kearns and many others in New York City and on Long Island to promote women's voting rights in 1913.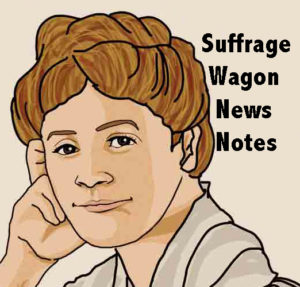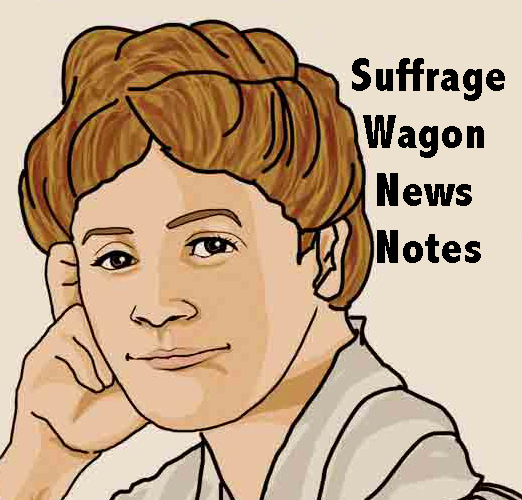 A happy new year isn't "happy" unless we recognize common ground and celebrate those on whose shoulders we stand. We're passing the torch of freedom and equality to those ready to receive the torch in order to carry it into the future.
From 2016 to 2020 for Inez Milholland, the U.S. suffrage martyr! on Vimeo
Suffrage Wagon News Channel has been publishing since 2009. I've been filled with the spirit of making videos as a volunteer for years! Spread some of these hundreds of videos about the early women's rights movement around your community, your state, and the nation.
Visit: vimeo.com/kearnsmarguerite
In 2023, the women of the United States have been working for an equal rights amendment to the US Constitution for 100 years. Follow the ongoing struggle on our sister site, SuffrageCentennials.com
For bookings and interviews, leave a message for Marguerite Kearns (855) toll free 553 3666.