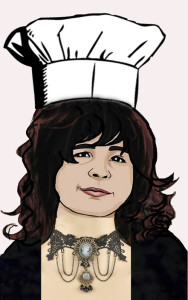 Hi, I'm Marguerite Kearns here to walk you through a basic recipe from Suffrage Wagon Cooking School.
This is a basic recipe for yourself or when friends and family members come to visit. Our recipes are shared with the idea that socializing was basic to organizing during the early women's rights movement.
And now—how can you serve a basic no-fail cup of coffee?
By hearing from our expert—Chef Ted Cutting.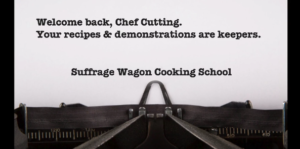 Visit Suffrage Wagon Cooking School to make a great cup of coffee! on Vimeo.
Recommended way to make a cup of coffee at Suffrage Wagon Cooking School! on Vimeo.
Chef Cutting also has a demonstration about making a terrific cup of tea. Don't plan terrific homemade sweets unless you have something special to serve with it.
Suffrage Wagon Cooking School honors the many cookbooks published to raise funds for US women organizing to win the right to vote.
Follow Suffrage Wagon News Channel. We have been publishing since 2009.