AUGUST 26th EVENTS WILL REMIND THE NATION ABOUT THE 100th ANNIVERSARY OF THE NINETEENTH AMENDMENT TO THE US CONSTITUTION.

Lights will add women as temporary additions to Mount Rushmore. An active effort is underway to erect historic road markers called the Votes for Women Trail, an effort underway by the National Collaborative for Women's History Sites. Celebrations on the local, state, and national levels are being held online and in other venues. There's a national centennial suffrage commission passed by the US Congress and funded with taxpayer money. And much more!
NEWS NOTES FROM ALL OVER FROM SUFFRAGE WAGON NEWS CHANNEL!
FIND OUT ABOUT THE VIRTUAL BURIAL GROUND DEDICATION CEREMONY, OCTOBER 1-31, 2020.
Visit an online dedication of the gravesite of Edna Buckman Kearns (1882-1934), the Quaker women's rights activist who inspired this digital platform. Suffrage Wagon News Channel has been publishing since 2009. Edna Kearns' suffrage campaign wagon is on exhibit at the New York State Museum in Albany, NY during 2020, the centennial of the ratification of the 19th Amendment.
THE QUAKER BURIAL GROUND IN PLYMOUTH MEETING, PA
The family grave at the burial ground at Plymouth Meeting, PA includes Edna Buckman Kearns and her parents—May Begley Buckman and Charles Harper Buckman. They are featured in the memoir and family history by Marguerite Kearns scheduled for publication by SUNY Press (State University of New York) in 2021. Check back for more information about "An Unfinished Revolution: Edna Buckman Kearns and the Struggle for Women's Rights."
The gravesite dedication is scheduled for October 1-30, 2020 on SuffrageWagon.org/BurialGroundDedication
THERE ARE SO MANY EVENTS AND CELEBRATIONS SCHEDULED FOR AUGUST 2020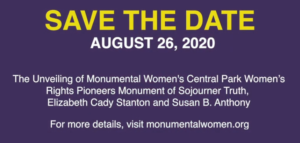 Marguerite Kearns & her Special Programs Online on Vimeo.
Suffrage Wagon News Channel has been publishing since 2009.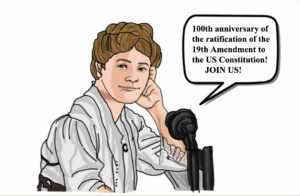 Edna Buckman Kearns (1882-1934) inspired this web platform of news and views about the early women's rights movement.