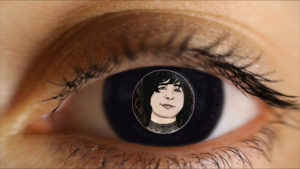 by Marguerite Kearns
The "Spirit of 1776" suffrage wagon is a "prime artifact" of the first wave of the women's rights movement in the United States, according to Geoffrey Stein, former transportation curator at the New York State Museum in Albany, NY.
The I. S. Remson wagon firm of Brooklyn, New York donated the "Spirit of 1776" wagon to the New York Woman Suffrage Association in Manhattan in July of 1913. The wagon was high profile during my childhood because of its storage in my grandfather Wilmer Kearns's garage in the Philadelphia area. For over a decade after my grandfather's death, my mother and I searched for a permanent place for the suffrage wagon where it could be displayed.
Finding the right home for the wagon took several years. Finally with assistance of historian and advocate Barbara Irvine, the wagon found its way back to New York and eventually the New York State Museum, where it is now part of the state's permanent collection. The state museum exhibited the artifact in 2010, 2012, and 2017-2018. It is scheduled to be exhibited again in 2020, the 100th anniversary of the 19th Amendment to the Constitution.