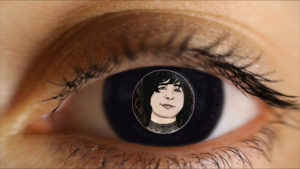 Welcome to Suffrage Wagon Cafe!
During 2020 I'm highlighting the tremendous collaboration I had with musician Eighty Bug and many others who wrote and produced an award-winning tribute to my grandmother Edna Kearns and the tens of thousands of other grassroots women 's rights activists across the US and around the world. The best method here is to watch the video tribute for yourself. We've been building support for years. And now, during 2020, we get to enjoy the celebration.
Musician and performer Eighty Bug gets to talk about her adventures in the kitchen, as well as all the satisfying interactions she had with the work associated with the video, "Spirit of 1776" that was dedicated to Edna Kearns who inspired this site: SuffrageWagon.org
Suffrage Wagon Cooking School features the desserts of Eighty Bug  on Vimeo.
We're barely into 2020 and there's so much going on relative to the present, past, and future. Women are about to make a huge leap, and we're here at Suffrage Wagon News Channel to enjoy the fireworks of 2020, an enormous milestone for the nation.