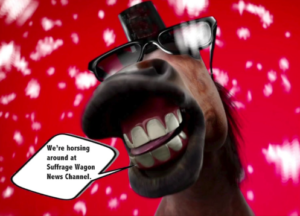 Quaker Family during Suffrage Campaign is highlighted in book from SUNY Press! on Vimeo.
"An Unfinished Revolution: Edna Buckman Kearns and the Struggle for Women's Rights" is scheduled for publication by SUNY Press in June of 2021. This image is from the SUNY Press 2021 catalog.
Some might call the book a memoir. Others might say it's family memoir or nonfiction. Others might label it as feminist historiography.
Suffrage Wagon News Channel has been publishing since 2009.