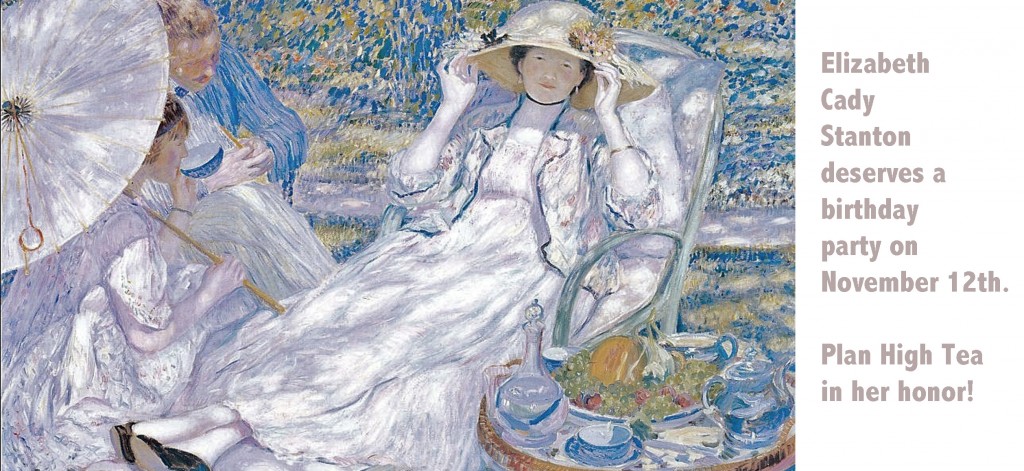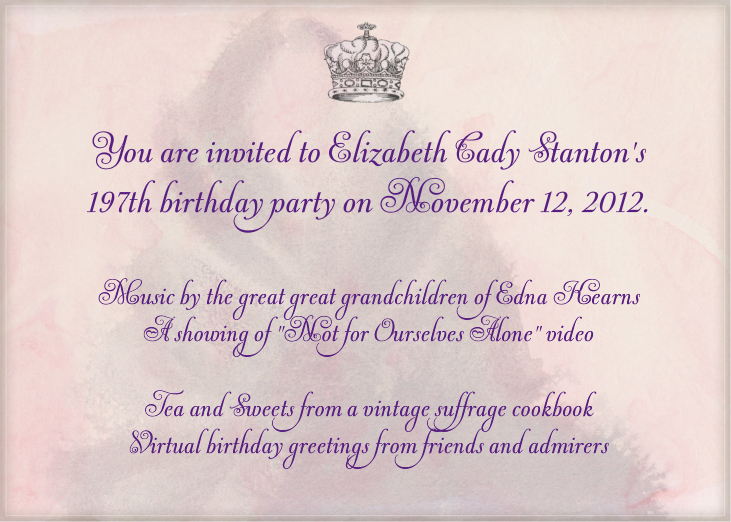 Come to a virtual party for Elizabeth Cady Stanton on Monday, November 12, 2012. She will be 197 years old.
Please send Elizabeth birthday greetings. Enter your message on this form.
We'll be featuring books, photos, film and more about Elizabeth Cady Stanton in the upcoming weeks.
This is an opportunity to get out your best china, tablecloth, silverware, napkins and imported tea.
And check out a new Suffrage Wagon News Channel feature, "Suffrage Bookshelf," that offers a free ebook of Elizabeth Cady Stanton's memoir. This is a substantial work and has many insights into her life.
Part I of the "MUST SEE" Ken Burns' documentary, "Not for Ourselves Alone."
http://youtu.be/YNOznB9NV-Y
Image: "The Hour of Tea," painting by Frederick Frieseke, 1914.