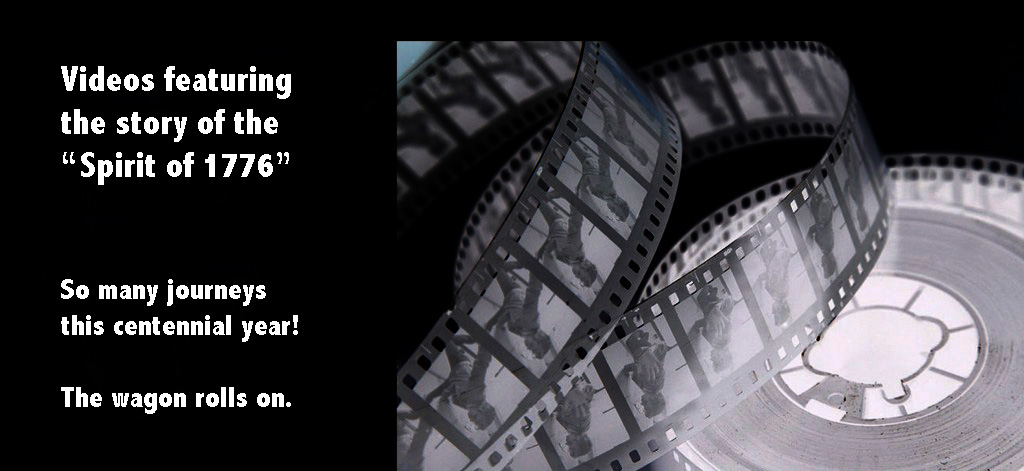 "Spirit of 1776" wagon: A suffrage centennial special.

The Long island suffrage campaign to win support for Votes for Women started about 1912 with a "whirlwind" campaign and accelerated in July of 1913 when the "Spirit of 1776" campaign wagon was presented to the New York State Suffrage Association on July 1, 1913.  See newspaper articles about the wagon presentation and summer 1913 Long Island campaign.
The short video version of the suffrage wagon's journey in 1913. Edna is to the right of the photo, holding a parasol.
The Long Island organizing for Votes for Women highlighted the use of the "Spirit of 1776" driven by Edna Kearns, as well as a yellow wagon used by suffragist Rosalie Jones. Check out the Suffrage Wagon video on Rosalie Jones.
We stand on the shoulders of our suffrage activist ancestors.
Vimeo channel for videos. Youtube channel.  Bibliography and resources for Edna Kearns and "Spirit of 1776″ wagon.
Suffrage Wagon News Channel has a special quarterly newsletter. Subscribe.